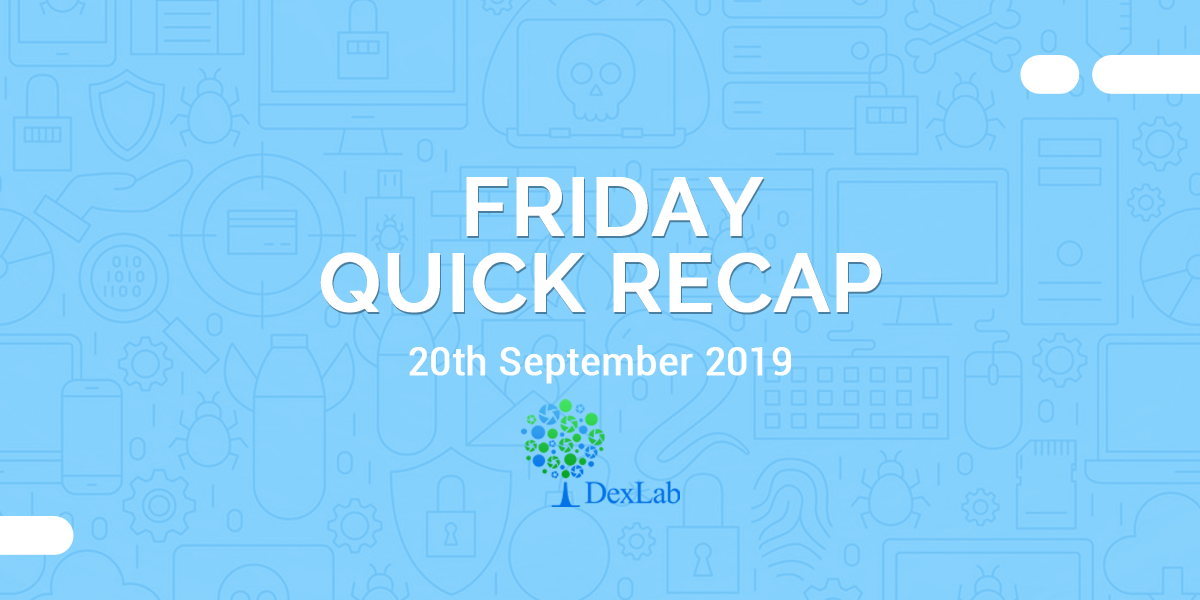 If you were expecting something, then we have got it right this time. Therefore, we are here from the house of Dexlab Analytics, with all the events and activities that we've had over this week, so that, you won't miss anything!
Right at the beginning of this week, we've decided to discuss some of the full-stack Data Science projects. Next, we moved on to see how Machine Learning is radically changing the face of the businesses. We've further checked with the dangerous trade of hacking, ever-widening in modern India, which is at the verge of embracing digitalism.
In the next phase, we have explored the field of market Analysis along with the responsibilities that you'd be undertaking if you are looking forward to making a career out of it. Besides, we have also seen the Analytics software which is compatible with Big Data. Lastly, we've mentioned the best institute to learn AI in Python.
If you are interested in Data Science, here lies some of the full-stack projects of the same that might benefit you!
Hope you have checked our earlier article titled MACHINE LEARNING SIGNIFICANTLY AIDS IN IMPROVING THE BUSINESS PERFORMANCE: LEARN THE HOWS, where we have talked about Machine Learning and its benefits in various present lines of businesses. Here we have expounded on it more minutely to get a finer grasp of Machine Learning and how its incorporation is radically changing the businesses of the present.
The present initiative of India to grow more digitally is a commendable one, however, the alarming condition of the digital security, with an aggravated rate of hacking and other cybercrimes are proving to be the major deterrents.
Market Analysis is the field which is more promising than ever. So, if you are also interested in pursuing the same, know some of the jobs that you would have to look after, being a Market Analyst.
As Big Data is one of the most innovative fields with a prosperous future, analytics software needs to be pretty advanced to catch up with the advanced algorithms that Big Data works on. You can check out some insights of the same with this post here.
Artificial Intelligence is a dream to many, who are showing a knack of advanced software and coding. But degrees/certificates are a must. Therefore, we share with you the best of institutes where you can have proper and extensive training, with an environment to nourish your skills and learn new things to keep yourself on the edge of the technological progress.
Interested in a career in Data Analyst?

To learn more about Data Analyst with Advanced excel course – Enrol Now.
To learn more about Data Analyst with R Course – Enrol Now.
To learn more about Big Data Course – Enrol Now

To learn more about Machine Learning Using Python and Spark – Enrol Now.
To learn more about Data Analyst with SAS Course – Enrol Now.
To learn more about Data Analyst with Apache Spark Course – Enrol Now.
To learn more about Data Analyst with Market Risk Analytics and Modelling Course – Enrol Now.
September 20, 2019 6:16 pm