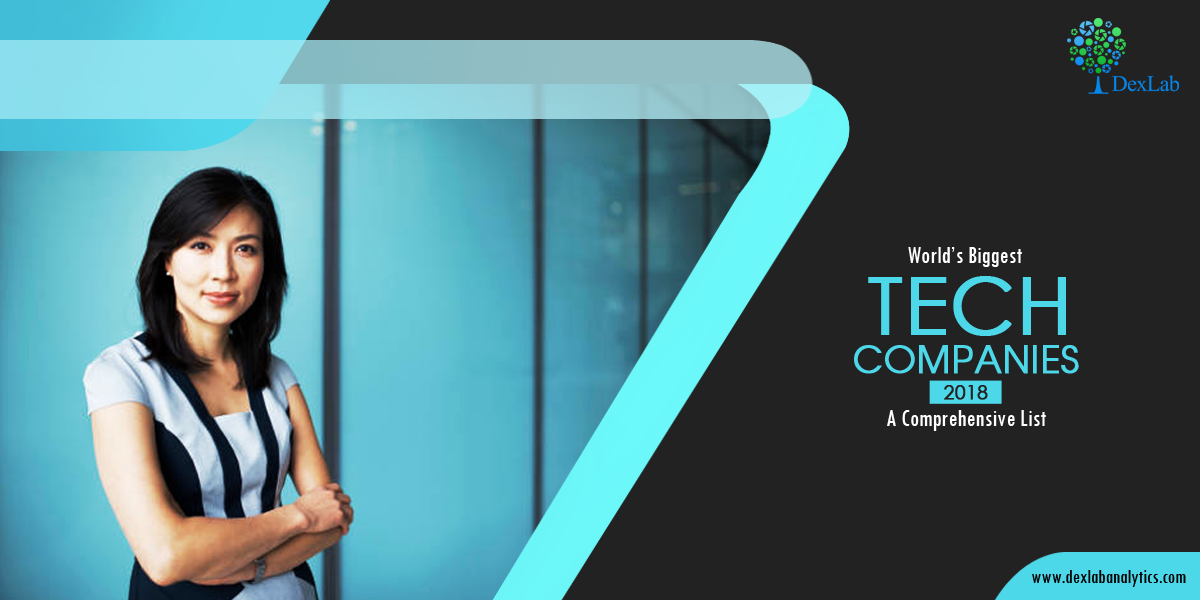 Talking of world's biggest and most-valued companies, people instinctively turn their gaze to technology sector. Ever since the phenomenal dotcom boom and onset of WorldWideWeb, the tech firms have been garnering accolades owing to their huge market caps and power to disrupt conventional industries.
FYI: A public company's market cap refers to market capitalization, which is a measurement of the value of its current outstanding shares. To calculate the market cap, you need to just multiply the current stock price with the outstanding number of shares. Talking about today's market condition that would mean a lot of numbers.
To evaluate the top notch tech companies across the globe, Howmuch.net took into consideration the market cap ranking given by Forbes and split it in an unique way. Obviously, the US and China houses some of the wealthiest companies, worth hundreds of billions of dollars.

Below we've 10 most high-valued tech companies on the planet, according to their market caps as of October 2018:
Apple: $1.1T

com: $962B

Microsoft: $883B

Alphabet: $839B

Facebook: $460B

Alibaba: $412B

Tencent Holdings: $383B

Samsung Electronics: $297B

Cisco Systems: $224B

Intel: $222B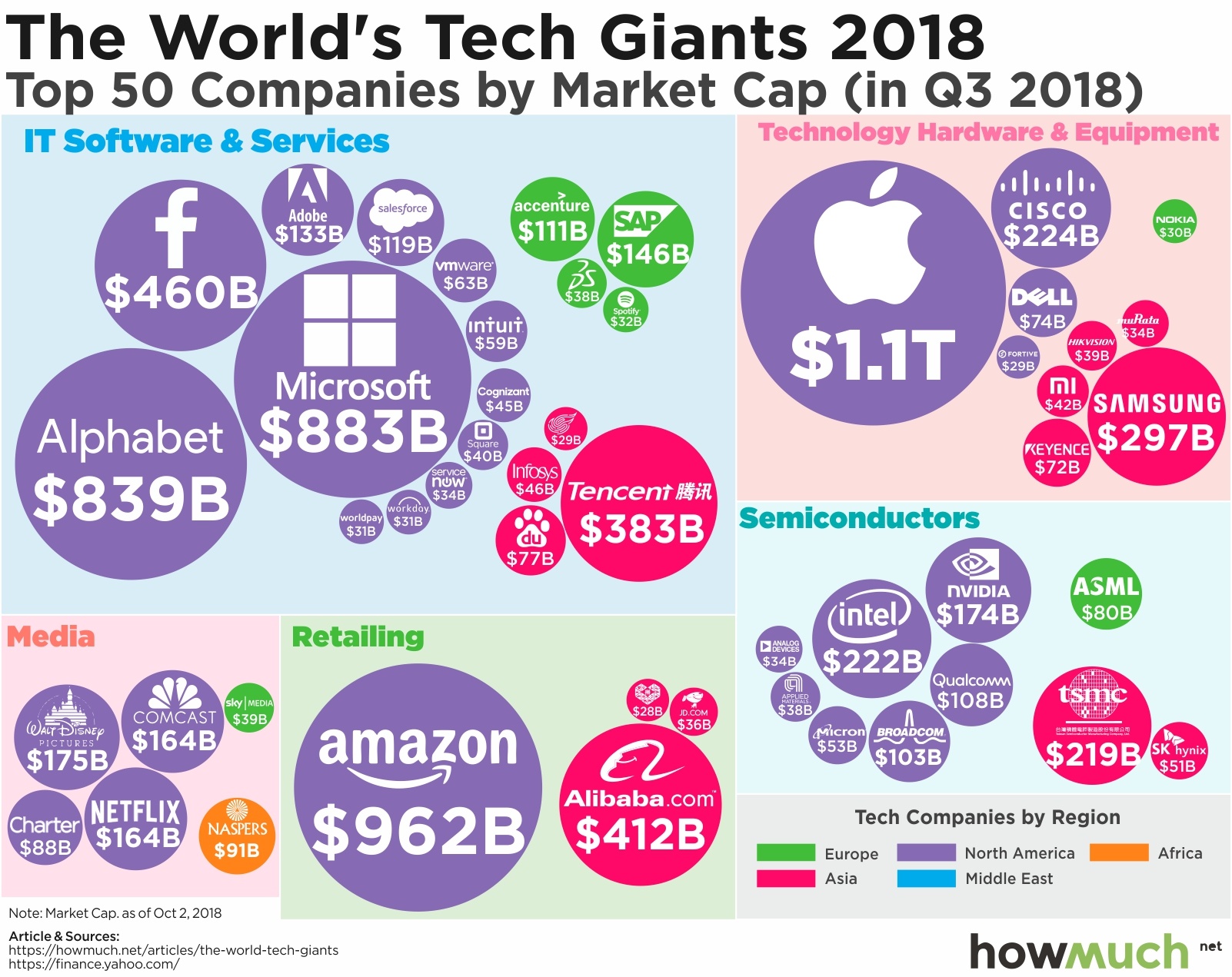 (Give credits)
"At first glance, retailing and media appear to be much more evenly distributed than they actually are," the report indicated. "Consider how Amazon has so dominated the market that its North American competitors are so small, they don't even make it onto the list of top 50 companies. Amazon is so big, there is literally no other company in sight."
Key Takeaways:
As always, Apple tops the list of tech companies, not only as the biggest tech company but it's also the eighth largest company in the world according to Forbes' Global 2000 list. The company saw $247.5 billion in sales, $53 billion in profit, $367.5 billion in assets and a market cap of $927 billion for the past year.

The AntiTrust Regulations and growth of 5G wireless can bring forth major changes in the modern tech market, and we are eagerly waiting for such shift in focus.
As parting thoughts, we would like to say that though the current market setup has been quite steady for a while, a surge of change may soon be here. Interestingly, Chinese tech bigwig, Alibaba is mostly likely to expand its scopes and capabilities, while 5G connectivity may appear fetching. Moreover, the speculation says antitrust regulation could disrupt functionalities of some of these companies.
To stay updated about technology-related news and innovations, follow DexLab Analytics. It's a premier institution famous for state of the art data science courses in Delhi. For more, check out their homepage: an army of data science related courses are on offer.

The blog has been sourced from — www.techrepublic.com/article/the-10-most-valuable-tech-companies-in-the-world

Interested in a career in Data Analyst?

To learn more about Data Analyst with Advanced excel course – Enrol Now.
To learn more about Data Analyst with R Course – Enrol Now.
To learn more about Big Data Course – Enrol Now.

To learn more about Machine Learning Using Python and Spark – Enrol Now.
To learn more about Data Analyst with SAS Course – Enrol Now.
To learn more about Data Analyst with Apache Spark Course – Enrol Now.
To learn more about Data Analyst with Market Risk Analytics and Modelling Course – Enrol Now.