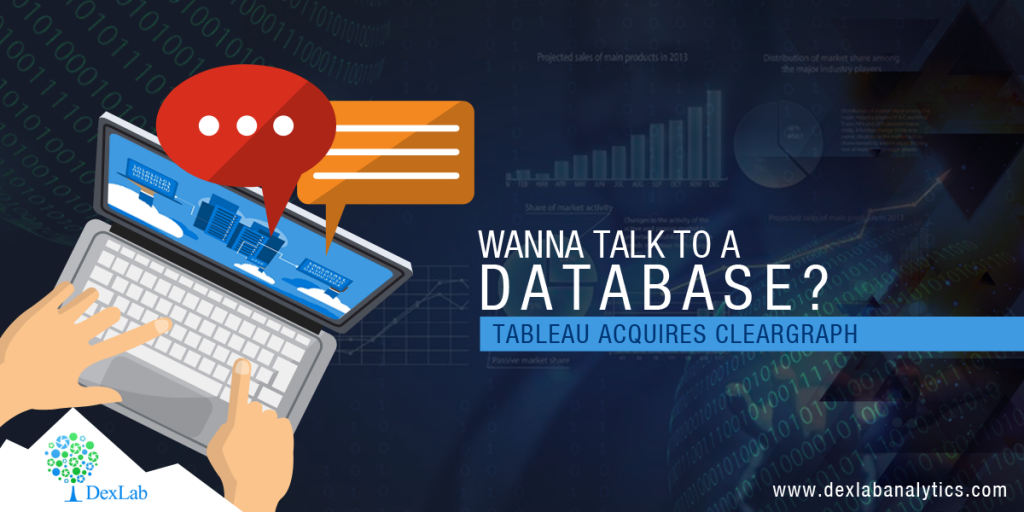 For 14 years, Tableau has solely focused on helping people understand their data better. To take this mission a notch higher, this August, Tableau announced they have acquired ClearGraph, a robust Palo Alto startup that facilitates smart data discovery and data analysis through Natural Language Processing (NLP). They have decided to work with ClearGraph team to incorporate its cutting edge technology into their own products to make data interaction easier via natural language, query technology.
Learn Tableau BI training courses at DexLab Analytics.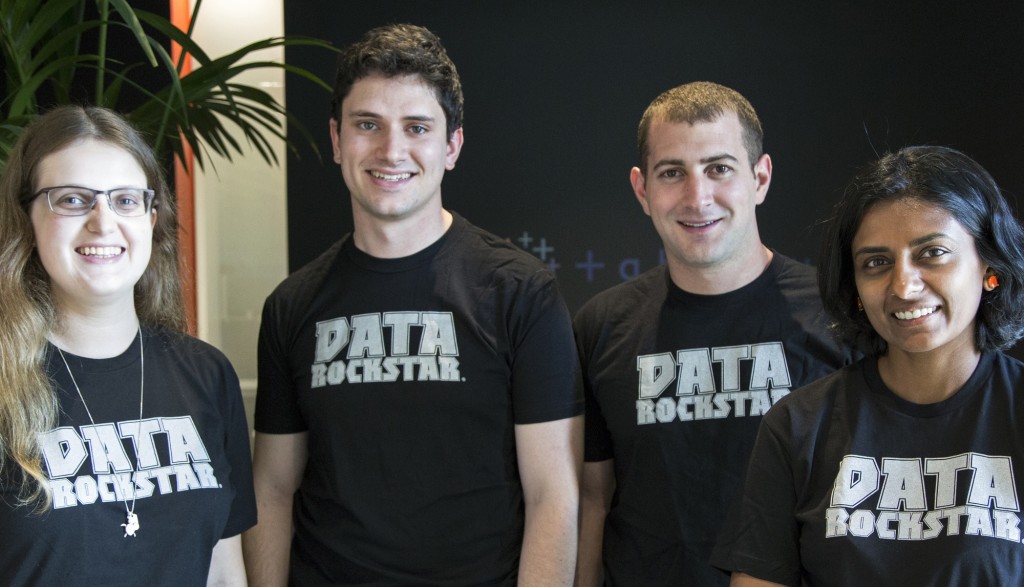 The fusion of two superior technologies is soon going to happen, as ClearGraph's founders Andrew Vigneault and Ryan Atallah, and the rest of the company's team are on their way to join the entire Tableau development team at Tableau's Palo Alto office. The pioneers of ClearGraph clearly comprehended that there was a protruding need to curb the gap between computers and humans through natural language, even more for smooth data exploration. They saw the urgency of developing a conversational style search to simplify the way of finding top-level answers quickly with minimum effort. As a result, Tableau-ClearGraph merger has strived to accelerate the mighty efforts of bringing NLP to Tableau to help users derive the most out of their data.
To excel on data visualization, Tableau training courses are a must!
In context, Francois Ajenstat, Chief Product Officer at Tableau said "We are thrilled to bring the ClearGraph team to Tableau to enable people to ask questions of their data using natural language," he further added, "Natural language queries will make it easier for more people to interact with Tableau, whether you're an executive who needs an answer quickly, or on a mobile phone and want an answer from your data on the move. We're excited about this acquisition as the ClearGraph team shares our mission and is aligned with our innovation perspectives on conversational analytics."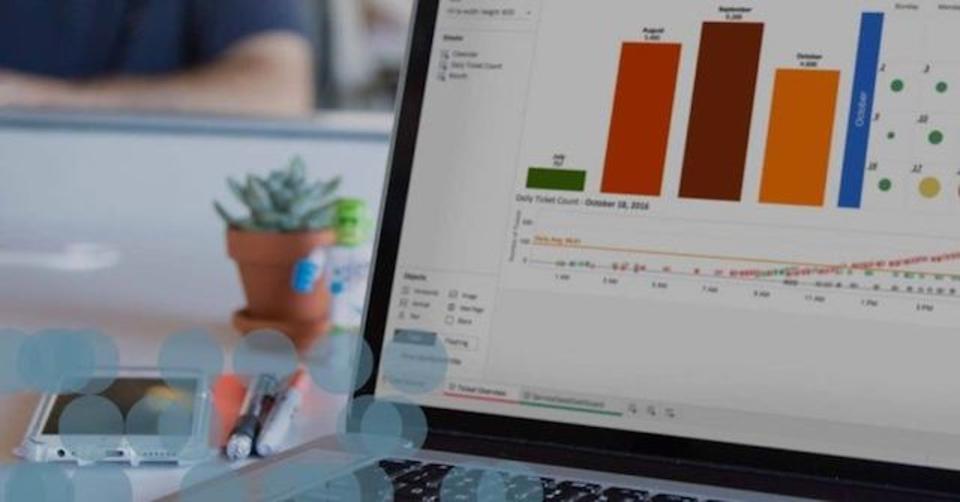 No wonder, by striking a deal with Tableau, ClearGraph team has now the opportunity to witness how the people all over the world who are in dire need to get answers though in a simpler way from massive volumes of data quickly gets benefited. Just like the former, the latter too is quite passionate to help people with advanced tools and techniques that will make their lives easier, hence when ClearGraph chanced upon the opportunity to work with like-minded people (Tableau), they couldn't agree more!
"Tableau is a natural fit for us because we have similar missions, cultures and genuine desire to help more people around the world access, interact with and get answers from their data," said Andrew Vigneault, CEO of ClearGraph.
About ClearGraph:
Founded in 2014, ClearGraph is the brainchild of Andrew Vigneault and Ryan Atallah. After its inception, they recruited Stanford PhD graduate Alex Djalali, who is a specialist in computational linguistics. Several large enterprises and a dozen of customers are currently using ClearGraph for data exploration purposes.
About Tableau:
Understand data with Tableau. This top of the line data visualization tool helps users see, analyze and share data. Around 300000 individuals use Tableau Public and more than 61000 customers' accounts derived speedy results through Tableau in office.
Want to know more about tableau certification Pune? Drop by DexLab Analytics as they are one of the leading Tableau training institutes in Pune. 
Interested in a career in Data Analyst?

To learn more about Machine Learning Using Python and Spark – click here.
To learn more about Data Analyst with Advanced excel course – click here.
To learn more about Data Analyst with SAS Course – click here.
To learn more about Data Analyst with R Course – click here.
To learn more about Big Data Course – click here.