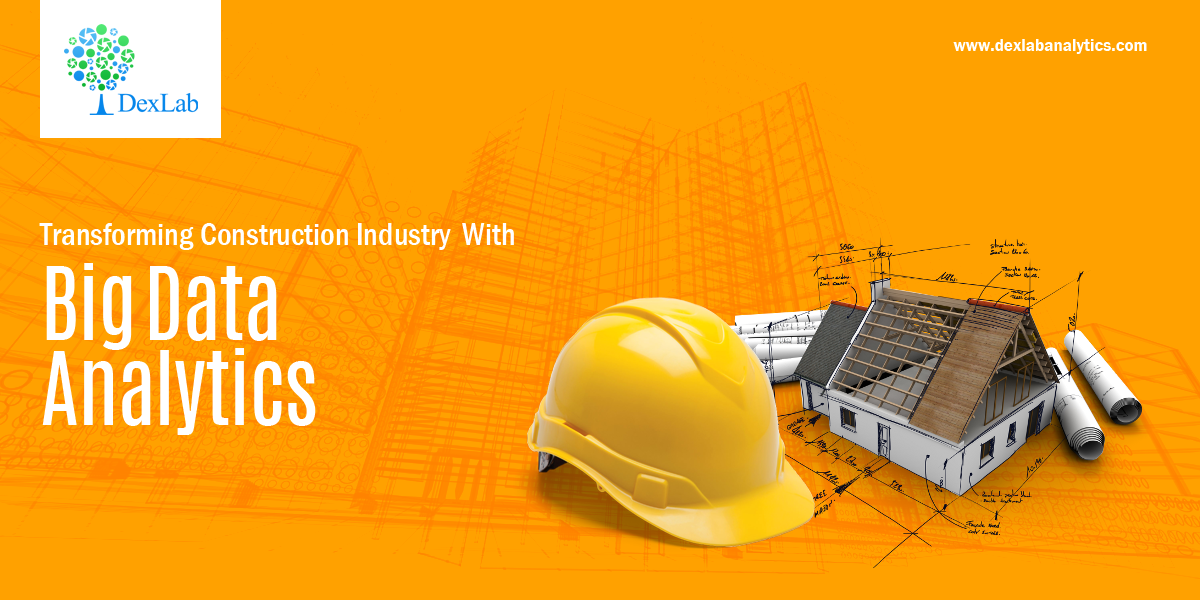 Big Data is reaping benefits in the construction industry, especially across four domains – decision-making, risk reduction, budgeting and tracking and management. Interestingly, construction projects involve a lot of data. Prior to big data, the data was mostly siloed, unstructured and gathered on paper.
However, today, the companies are better equipped to utilize the power of big data and employ it in a better way. They can now easily capture data with the help of numerous high-end devices and transform the processes. In a nutshell, the result of implementing big data analytics is positive and everybody involved is enjoying the benefits – namely improved decision-making, higher productivity, better jobsite safety and minimum risks.
Moreover, using the previous data, construction companies now can predict future outcomes and focus on projects that are expected to be successful. All this makes big data the most trending tool of the construction industry and for all the right reasons. The sole challenge is, however, how businesses adopt these robust changes.

Reduce Costs via Optimization
To stay relevant and maintain a competitive edge, continuous optimization of numerous processes is important. Big data lends a helping hand to ensure the efficacy of such processes by keeping a track of all the processes from first to the very last step – making them quick and productive. With big data technology, companies can easily understand the areas where improvements are required and devise the best strategy.
Needless to say, the primary focus of optimization is to reduce costs and unnecessary downtime. Big Data is by far tackling this concern well.
Worker's Productivity is Important
Generally, when we discuss productivity in the construction industry, it mostly concerns technology and machines – leaving behind a crucial factor, humans. Big data takes into account each worker's productivity. It is no big deal to track their work progress. In fact, it will help increase their productivity and boost efficiency.
Furthermore, when a lot of data is at hand, companies can even analyze how their workers are interacting to discover ways to enhance their efficiency levels by replacing tools and technologies.
The Role of Data Sharing
The construction industry is brimming with data. There is so much data here that it needs another capable organization to handle such vast piles of information. Among other things, companies need to share information with their stakeholders. They also need to strategize this data for better accessibility.
Ultimately, the main task of these companies is to eliminate data silos if they really want to savor the potentials of this powerful technology to the fullest. Till date, they have been successful.
In a nutshell, we can say that big data is positively impacting the whole construction industry and is more likely to expand its horizons in the next few years. However, the companies need to learn how to imbibe this cutting edge technology to enjoy its enormous benefits and sail towards the tides of success – because big data is here to stay for long!
DexLab Analytics is a phenomenal Big Data Hadoop institute in Delhi NCR that is well-known for its in-demand skill training courses. If you are thinking of getting your hands on Hadoop certification in Delhi, this is the place to go. For more details, drop by our website.

The blog has been sourced from —  www.analyticsinsight.net/how-big-data-is-changing-construction-industry

Interested in a career in Data Analyst?

To learn more about Data Analyst with Advanced excel course – Enrol Now.
To learn more about Data Analyst with R Course – Enrol Now.
To learn more about Big Data Course – Enrol Now.

To learn more about Machine Learning Using Python and Spark – Enrol Now.
To learn more about Data Analyst with SAS Course – Enrol Now.
To learn more about Data Analyst with Apache Spark Course – Enrol Now.
To learn more about Data Analyst with Market Risk Analytics and Modelling Course – Enrol Now.
March 19, 2019 1:19 pm
Analytics, analytics course in delhi, analytics courses, Big Data, Big Data Analytics, Big data certification, Big data courses, big data hadoop, Big Data Hadoop courses, Big Data Hadoop institute in Delhi, Big Data Programming Language, Big Data technologies, Big data training