Data is now produced at an incredible rate – right from online shopping to browsing through social media platforms to navigating through GPS-enabled smartphones, data is being accessed everywhere. Big Data professionals now fathom the enormous business opportunities by perusing petabytes of data, which was impossible to grasp previously. Organizations are taking the best advantage of this situation and rushing to make the best of these revelations about.
Big data courses are now available in India. DexLab Analytics is the one providing such advanced Big Data Hadoop certification in Gurgaon.
However, just as there's no rose without a thorn, big data results in paving ways for real security threats. For any company, data security and privacy remains the highest priority and the arrival of the EU General Data Protection (GDPR) in May 2018 will revolutionize the way we deal with data, triggering an enormous demand for big data professionals skilled in GDPR training.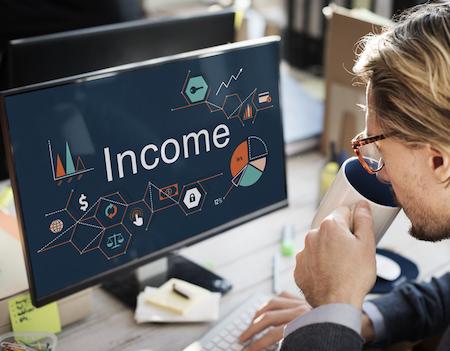 Pursue your data science dreams and catch a glimpse of the highest paying Big Data jobs in 2017:
Senior Big Data Developer/Engineer – 4.5-6.6Lacs INR
Senior Big Data developers or engineers create, maintain, inspect and evaluate efficient solutions implemented by businesses to refine products and lessen costs.
They are seasoned professionals who are to be responsible for developing tools that can collect, store and test generous amounts of data. They are also experts in the latest NoSQL database technology and are typically deft in handling data warehousing.
Largely, these data specialists are expected to have an elaborate knowledge about Hadoop – an open source Java-based programming structure that processes piles and piles of data. Figures say 70% of Senior Big Data Developer job postings reckon Hadoop as a required skill.
Senior Data Scientist – 10.02-15Lacs INR
Hailed as one of the top jobs in the world, Data Scientist jobs rank as the #6 best jobs in the UK in 2017, as per a Glassdoor report. Some novices mix this job profile with that of a Big Data Developer.
Nevertheless, the role of data scientists is to evaluate information right from the eye of massive amounts of data, helping businesses make smart decisions. The professionals should possess adequate knowledge of algorithms, machine learning techniques, NoSQL databases and data mining.
Head of Data Analytics – 17.01-17.23Lacs INR
The Head of Data enjoys a leadership position in any organizations' data science department to improve advanced data modeling systems. These supreme leaders define the all-embracing data strategy, while administering crucial insights, artificial intelligence and engineering projects. The best professionals in this magnanimous domain will lead business-focused strategies that work by creating value and monetizing massive data sets.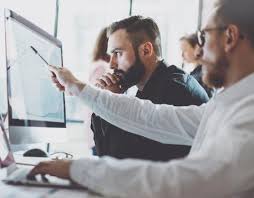 Chief Data Architect – 15.2-25.6Lacs INR
A Chief Data Architect is solely responsible for how data is used to fulfill the goals in an organization. They are the ones who decide how the data is going to be stored, taken in, integrated and administered by several data entities and IT systems.
In simple words, these professionals triumph data architecture, set new standards about how data can be used within an organization and are completely accountable to an organization's data program. They also need to ensure additional safeguards on transparency and privacy.
Enhance your earnings and be a data scientist today by enrolling at DexLab Analytics. Their state-of-the-art Big Data Hadoop certification courses are surely a treat for the senses!
Interested in a career in Data Analyst?

To learn more about Machine Learning Using Python and Spark – click here.
To learn more about Data Analyst with Advanced excel course – click here.
To learn more about Data Analyst with SAS Course – click here.
To learn more about Data Analyst with R Course – click here.
To learn more about Big Data Course – click here.
July 11, 2017 6:27 am
Big Data, Big Data Analytics, Big data certification, Big data certification pune, Big data courses, big data hadoop, Big Data Revolution, Big Data Salary Report 2017, Big Data technologies, Big data training, Interview Questions and Answers, online certification, online courses