In a survey held in 2016, 54 million employees across 350 industries picked out SAS as the most valuable skill to possess. SAS skills still top the list. With predictive analytics gaining speed and accuracy in the world, one just cannot ignore SAS – the oldest and brightest data analytics tool. Though SAS-dominating days are gone, as R and Python has come up ruling the world , 41% of talented data science professionals still prefer SAS as compared to any other languages. The data science market is conquered by R and Python to a great extent, yet you will find a substantial number of clients still putting their bet on SAS predictive modeling.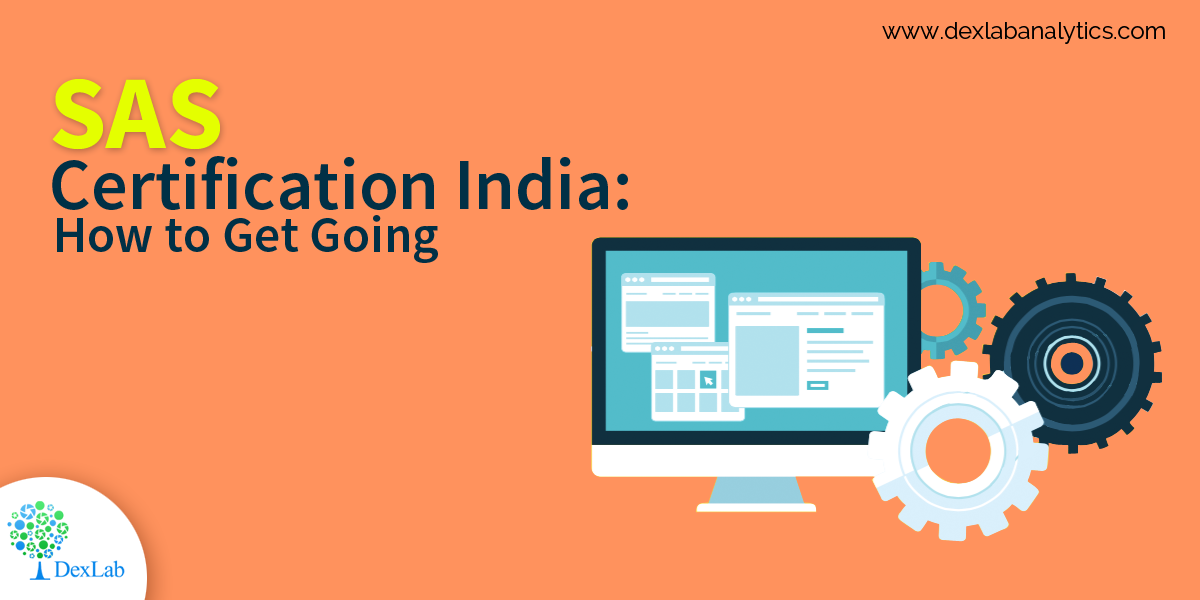 To test how SAS certification is taking the job world by storm, open your web-browser and type 'SAS jobs' in the search panel – the following results in front of your eyes will give you all your answers. In fact, you'll be more than surprised to see how many jobs springs up that calls for SAS expertise. A lot of clients and data houses seek SAS certified professionals to take care of the data-induced challenges and the numbers are quite overwhelming!
In total, SAS has around 85000 clients across the globe – owing to which, the demand for SAS should come as no surprise to you.
Benefits of SAS:
High Salary

Increasing Global Demand

Marketability

Role-focused

Validation of Skills
Besides the benefits enumerated above, SAS certification sizzles with myriad other perks related to data and analytics, and is regarded to be extremely useful in bagging entry-level jobs in data science and analytics. A diligent SAS expert explores the broadening field of SAS ANALYTICS, while streamlining his individual skill and expertise to add credibility to his job profile.
Want to get an instant pay hike? SAS skills may come to your rescue. Once you hone your SAS analytics skill, you can start expecting 6% to 10% pay hike, which further expands, if you add data mining and data modeling skills to in your resume, likewise.
Financial analytics and SAS
To improve the performance of business and act upon the loopholes present in an organization, financial analysts backed by advanced SAS analytics skills pore over a vast amount of company's financial data. They help you answer all the business related questions and predict the future of your organization.
Healthcare and SAS
As healthcare pushes boundaries to ace the digital transition, Statistical Analysis Systems (SAS) is bringing all kinds of latest technical updates and modifications across a wide spectrum of care, right from the way healthcare providers perform tests to measuring patient safety and health outcomes. It is playing a pivotal role in tapping a lot of disease states and assessing ways to commercialize treatments.

Who specializes in SAS and why?
SAS skill is for experienced professionals. Old timers are its biggest fan, especially those who have more than 15 years of job experience. For them, nothing suits better than this miracle tool for data analysis.
However, the tides of time is changing, the current pool of students is somewhat showing keen interest in this field of study for quite some time now. But it takes a real effort of time and practice both to excel in this highly advanced software.
Drop by DexLab Analytics to avail SAS online training. The course here is designed and delivered by industry experts with crisp content and student-friendly learning techniques. Visit their website today!
Interested in a career in Data Analyst?

To learn more about Machine Learning Using Python and Spark – click here.

To learn more about Data Analyst with Advanced excel course – click here.
To learn more about Data Analyst with SAS Course – click here.
To learn more about Data Analyst with R Course – click here.
To learn more about Big Data Course – click here.