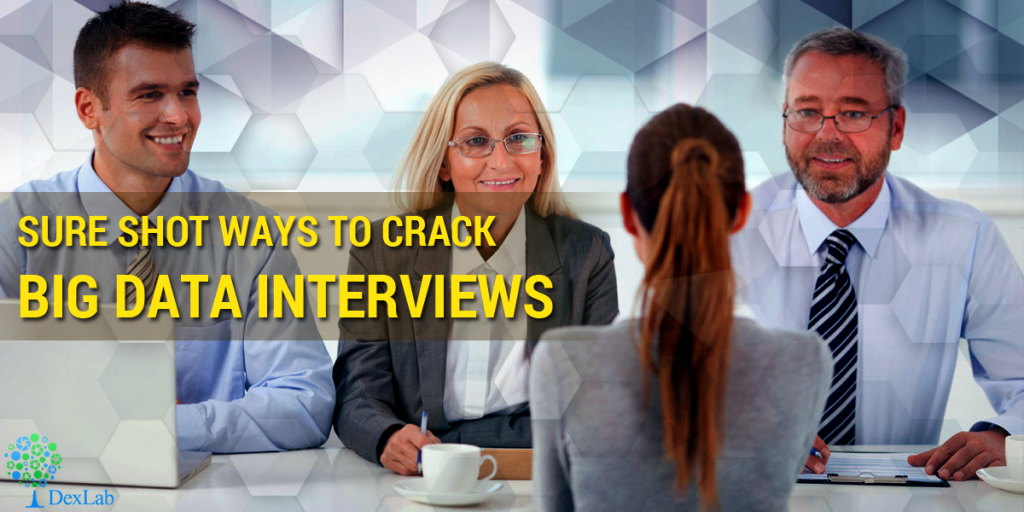 If you are a Big Data analyst looking for open position in the entry to mid level range of experience then you should prepare yourself with the following resources in your arsenal before you storm an interview with all guns blazing.
Adequate Expertise of Analytical tools like SAS for the processing of data
Make sure that you assign most of the time you have set aside for the preparation of your upcoming interview to brush up your knowledge regarding the tools of analytics that are relevant in your context. Ensure that you acquire proficiency in the analytics tool of your choice. For positions of junior levels the importance of expertise with a particular analytical tool like Hadoop, R or SAS cannot be overstressed. In such circumstances the focus centers around data preparation and processing. It is highly advisable that you review concepts related to the import and manipulation of data, the ability to read data even if it not standard say for example data whose input file types are multiple in number and mixed data formats. You also get to show off your skills at efficiently joining multiple datasets, selecting conditionally the observations or rows of data, how to go about heavy duty data processing of which SQL or macros are the most critical.
Make a Proper Review of End to End Business Process
This is most relevant towards candidates who have prior experience at working in the Big Data and Analytics industry. Prior experience inevitably gives rise to interviewers wanting to know more about the responsibilities that you shouldered and your role in the business process and how you fitted in the context of the broader picture. You should be able to convey to the interviewer that the data source is understood by you along with its processing and use.
A solid concept of the rudiments of statistics and algorithms
Again this tip is also for those with prior experience. Recruiters seek to know whether you are aware of issues likely to be faced by you while you confront problems regarding data and business. Even freshers are expected to know the fundamental concepts of statistics like rejection criteria, hypothesis testing outcomes, measures of model validation and the statistics related assumptions that a candidate must know about in order to implement algorithms of various sorts. In order to crack the interview you must be prepared with adequate knowledge of concepts related to statistics.
Prepare Yourself with At Least 2 Case Studies related to Business
The person on the other side of the interview table will undoubtedly try to make an assessment about your knowledge as far as business analytics is concerned and not solely to the proficiency you command in your tool of choice. Devote time to review projects on analytics you already have worked on if you have prior experience. Be prepared to elucidate on the business problem, the steps that were involved in the processing of data and the algorithm put into use in the creations of the models and reasons behind, and the way the results of the model was implemented. The interviewer might also ask about the challenges faced by you at any stage of the whole process, so keep in mind the issues faced by you in the past and their eventual resolution.

Make Sure that Your Communication Remains Effective
If you are unable to effectively communicate then no much diligent preparations you make, they will be of no use. You can try out mock interviews and answering questions that the recruiter might ask. Spare yourself of the trouble of framing effective answers at the moment when the question is asked during an interview. Though you perhaps will be unable to anticipate each and every question, nevertheless but prior preparation will result in better and more coherent answers.
Interested in a career in Data Analyst?

To learn more about Data Analyst with Advanced excel course – Enrol Now.
To learn more about Data Analyst with R Course – Enrol Now.
To learn more about Big Data Course – Enrol Now.

To learn more about Machine Learning Using Python and Spark – Enrol Now.
To learn more about Data Analyst with SAS Course – Enrol Now.
To learn more about Data Analyst with Apache Spark Course – Enrol Now.
To learn more about Data Analyst with Market Risk Analytics and Modelling Course – Enrol Now.