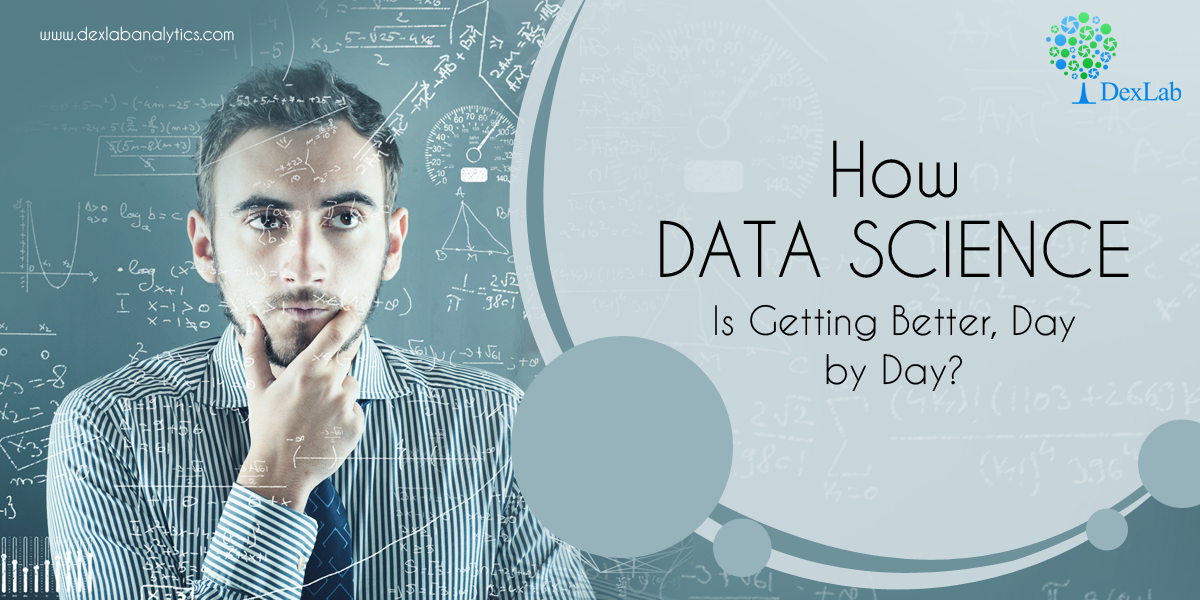 In the latest Star Wars movie, the character of Rose Tico – a humble maintenance techie with a talent for tinkering is relatable; her role expands and responsibilities increase as the movie gets going, just like our data scientists. A chance encounter with Finn puts her into the frontlines of action, and by the end of the movie, she's flying ski-speeders in the new galactic civil war, one of the most critical battles in the movie – with time, her role becomes more complex and demanding, but she never quivers and embraces the challenges to get the job done.
A lot many data scientists draw similarities with Rose's character. In the last 5 years, the job role and responsibility of data analysts has undergone an unrecognizable change – as data proliferation is increasing in capacity and complexity, the responsibility is found shifting base from dedicated consultants to cross-functional, highly-skilled data teams, proficient enough in integrating skills together. Today's data consultants need to complete tasks collaboratively to formulate trailblazing analysis that let businesses predict future success and growth pattern, effectively.
Get excellent data science certification from DexLab Analytics.
Quite conventionally, the intense role of prediction falls on the sophisticated crop of data scientists, while business analysts are more oriented towards measuring churn. On the other hand, intricate tasks, like model construction or natural language processing are performed by an elite team of data professionals, armed with strong engineering expertise.
Said differently, the emergence of data manipulation languages, such as R and Python is surging – owing to their extensive usage and adaptability, businesses are biased towards implementing these languages for advanced analysis. Drawing inspiration from Rose's character, each data scientist should adapt to newer technology and expectations, and enhance expertise and skills that's needed for the new role.
However, acing the cutting edge programming languages and tools isn't enough for the challenge – today, data teams need to visualize their results, like never before. The insights churned out of advanced machine learning are curated for consumption by business pioneers and operation teams. Thus, the results have to be crisp, clear and creatively presented. As a result, predictive tools are being combined with effective capability of Python and R with which analysts and stakeholders are quite familiar.
The whole big data industry is changing, and the demand for skilled big data analysts is sky-rocketing. In this tide of change, if you are not relying on advanced data analysis tools and predictive analytics, you are going to lag behind. Companies that analyze data, boost decision-making, and observe social media trends – changing with time – will have immense advantages over companies that don't pay attention to these crucial parameters.

No second thoughts, it's an interesting time for data aspirants to make significant impacts in the whole data community and trigger fabulous business results. For professional training or to acquire new skills – drop by DexLab Analytics – their data Science Courses in Noida are outstanding.
The blog has been sourced from –  dataconomy.com/2018/02/whole-new-world-data-teams
Interested in a career in Data Analyst?

To learn more about Data Analyst with Advanced excel course – Enrol Now.
To learn more about Data Analyst with R Course – Enrol Now.
To learn more about Big Data Course – Enrol Now.

To learn more about Machine Learning Using Python and Spark – Enrol Now.
To learn more about Data Analyst with SAS Course – Enrol Now.
To learn more about Data Analyst with Apache Spark Course – Enrol Now.
To learn more about Data Analyst with Market Risk Analytics and Modelling Course – Enrol Now.