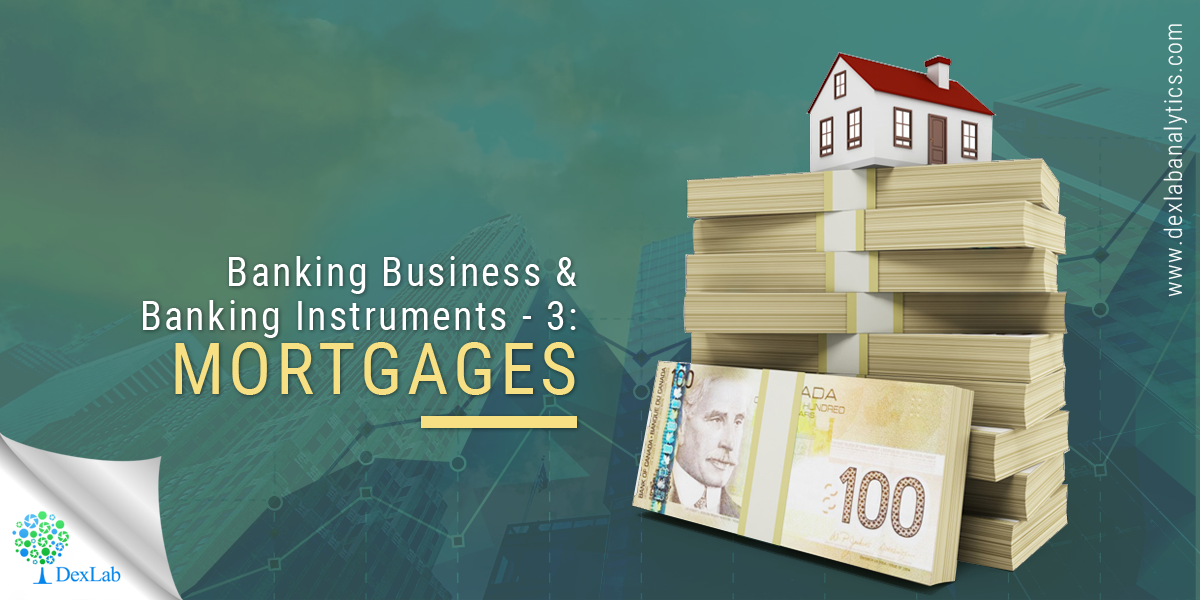 In this blog we discuss the final banking instrument- Mortgages, for which models are developed extensively. A mortgage is a debt instrument, secured by the collateral of specified real estate property that the borrower is obliged to pay back with a pre-determined set of payments. Mortgages are used by individuals and businesses to make large real estate purchases without paying the entire value of the purchase upfront.

Mortgages are mainly of two types: (a) Traditional Mortgages (b) Adjusted Rate Mortgages.
Traditional Mortgage is a fixed rate mortgage, where the borrower pays the same a fixed rate of interest for the life of the mortgage. The monthly principal and the interest payments never change from the first payment to the last. Most fixed rate mortgages have a 15-30 year term. If the market interest rate rises, the borrowers' payment does not change. If the market interest rate drops significantly, the borrower may secure the lower rate by re-financing the mortgage.
Continue reading "Banking Business and Banking Instruments-3: Mortgages"