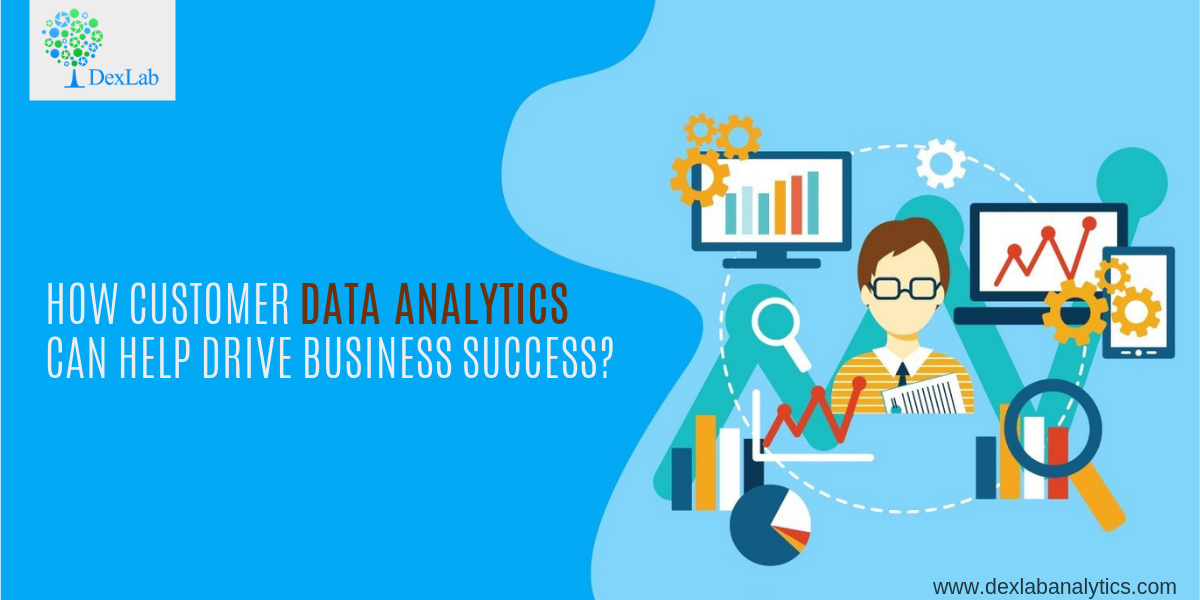 The customers are the backbone of a successful organization. No longer does one-size-fits-all kind of advertising or price-based competition reap results. Today, if you want a thriving business, customer interaction is the key. Building relationships based on that interaction will get you going.
Nevertheless, this isn't enough. To survive in this contemporary competitive world, enterprises need data-driven, powerful insights that will help them comprehend their customers' needs. The world is rapidly developing and so is the technology domain. Tech bigwigs, including Airbnb and Uber, are utilizing the nuanced concept of data analysis to reshape their way of interaction with the customers; so let's dive down to know how they are putting their customer's first and leveraging data analytics in a collective manner.

Segmentation
This step divides customer data into segments, for example, age, location, buying pattern, product usage, etc. It helps in messaging information to particular groups interested in particular activities. Tailor-made marketing strategies are in demand.
Segmentation also helps you decide which group is profitable and which isn't. This way, you and your organization won't end up wasting money on sections that are not likely to yield conversions.
Product Development
To stay ahead of the curve, your products need to be customized. This is done by gathering customer data from detailed reports or with the help of A/B testing.  You can also look up to customer feedback. It helps in determining chances for innovation and gauges the efficacy levels of the products.
Companies, such as Amazon and Netflix use data analytics effectively to understand the preferences of customers and craft recommendation list accordingly.
Agility
Instead of finding new customers, the companies are now focusing more on customer retention. In order to do so, the company executives are channelizing resources to keep their existing customers loyal to them. Nevertheless, this is no mean feat. A recent report has found out that two-thirds of the B2B customer base or even more are currently at risk. Hence, customer retention is a better alternative than luring newer customers.  
Innovation
For data-obsessed people, innovation is the lifeblood for their success. However, it has resulted in disrupting several established companies and industries. Use of chatbots, AI and apps has sparked a phenomenal change in the technology landscape.  Autonomous Vehicles are one of the best examples of disruptive technology, which is a brainchild of Tesla, Google and other path-breaking companies.
Insights Turned into Actions
Irrespective of the industry you work at, customer data analytics helps you tap into your customer's choices and behaviors and predict how that pattern is going to modify in the future. It might aid you in understanding why customers leave giving you enough room to target retention programs at those who are at more risk of leaving.
No wonder, more and more companies are becoming data-centric. Nevertheless, out of all, very few have actually worked out the best way to use the data and hit notes of business success. Remember, insights are only effective when they trigger change!
Are you interested in customer analytics? Want to enroll in a good marketing analytics certification course? DexLab Analytics is here for help! Feel free to drop by their website and send enquiries. The expert team of the institute will be happy to guide you.
Interested in a career in Data Analyst?

To learn more about Data Analyst with Advanced excel course – Enrol Now.
To learn more about Data Analyst with R Course – Enrol Now.
To learn more about Big Data Course – Enrol Now.

To learn more about Machine Learning Using Python and Spark – Enrol Now.
To learn more about Data Analyst with SAS Course – Enrol Now.
To learn more about Data Analyst with Apache Spark Course – Enrol Now.
To learn more about Data Analyst with Market Risk Analytics and Modelling Course – Enrol Now.