Companies are launching cloud-based data analytics solutions with an aim to aid banks improve and manage their risk efficiently and streamline other activities in the most cost-effective ways.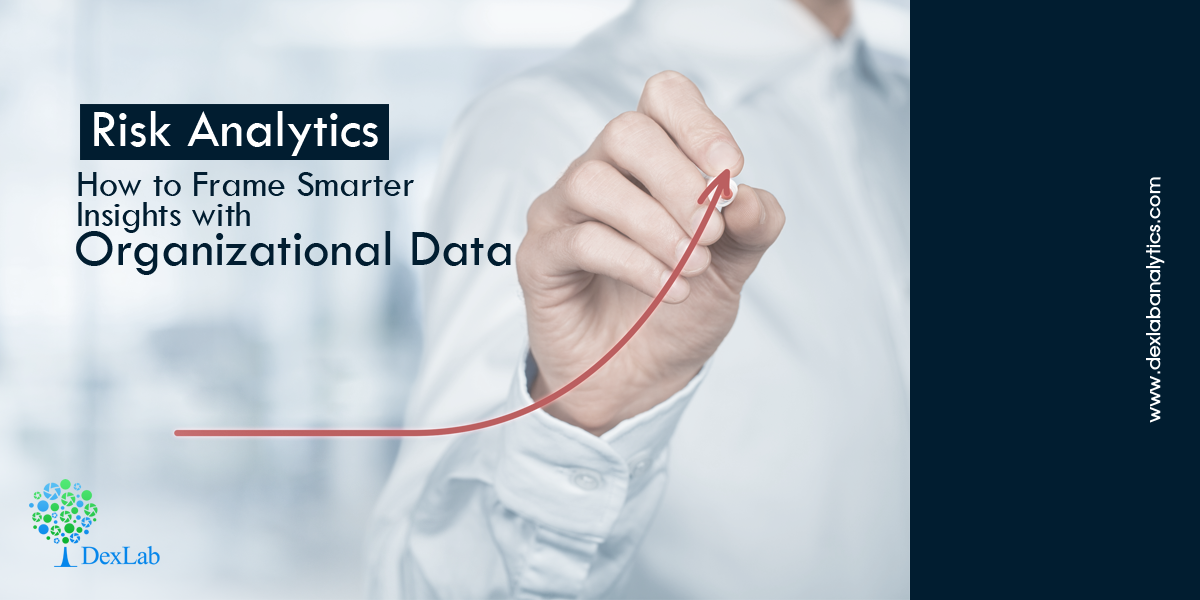 Risk analysis is a major constituent of banking circle. Analytics-intensive operations are being run in almost all banking institutions, including cyber-security, online data theft and third-party management. The concept of risk is not something new. For years, it has been the key responsibility of C-suite professionals, but the extravagant amount of awareness and recognition associated with risk analytics was missing then. Also, the regulatory and economic landscape of the world is changing and becoming more intense – hence, risks need to be managed adequately. The executive teams should make risk analytics their topmost agenda for better organization functioning.
Why risk analytics?
The first and foremost reason to incorporate risk analytics is to measure, quantify and forecast risk with amped certainty. Analytics help in developing a baseline for risk assessment in an organization by working on several dimensions of risk and pulling them in a single unified system for better results.
What are the potential benefits of risk analytics?
Risk analytics help in turning guesswork into meaningful insights by using a number of tools and techniques to draw perspectives, determine calculable scenarios and predict likely-to-happen events.

An organization stay exposed to risk. Why? Because of a pool of structured and unstructured data, including social media, blogs, websites available on both internal and external platforms. With risk analytics, you can integrate all these data into a single perspective offering actionable insights.

Risk is a largely encompassing concept, spilling across several domains of organizational structure that at times it can really be hard to know how to manage risk and pull out meaningful insights. In such situations, risk analytics play a pivotal role in ensuring organizations develop foresight for potential risks and provide answers to difficult questions so as to create a pathway for action.
Things to do now:
Ask the right questions
Analytics means research. It ushers you to ask questions and dig deeper into risk-related stuffs. But framing random questions don't help. To have a real impact, conjure up a handful of questions that hits the real topic.
Understand interdependencies
Risk pierces into organizational boundaries. And analytics work by offering cross-enterprise insights, by inferring conclusions throughout the business. That makes it effective to tackle far-reaching issues.
Streamline productive programs
Analytics help decision-makers introspect and evaluate risks, as well as rewards – related to operational and strategic decisions. Adding insights into pre-determined actions to determine and curb risks yield sustainable value for the program, which in the end improves overall program performance.
In the end, risk analytics seem to be quite a daunting subject to take up, but the truth is, some organizations are really doing well in managing their risks. If you are frustrated somehow and this whole concept of risk analytics baffles you more, take up SAS risk management certification. DexLab Analytics, a premier market risk training institute offers incredible market risk courses for data-hungry aspirants.
The article has been sourced from – https://www2.deloitte.com/content/dam/Deloitte/global/Documents/Deloitte-Analytics/dttl-analytics-us-da-oriskanalytics3minguide.pdf
Interested in a career in Data Analyst?

To learn more about Machine Learning Using Python and Spark – click here.

To learn more about Data Analyst with Advanced excel course – click here.
To learn more about Data Analyst with SAS Course – click here.
To learn more about Data Analyst with R Course – click here.
To learn more about Big Data Course – click here.