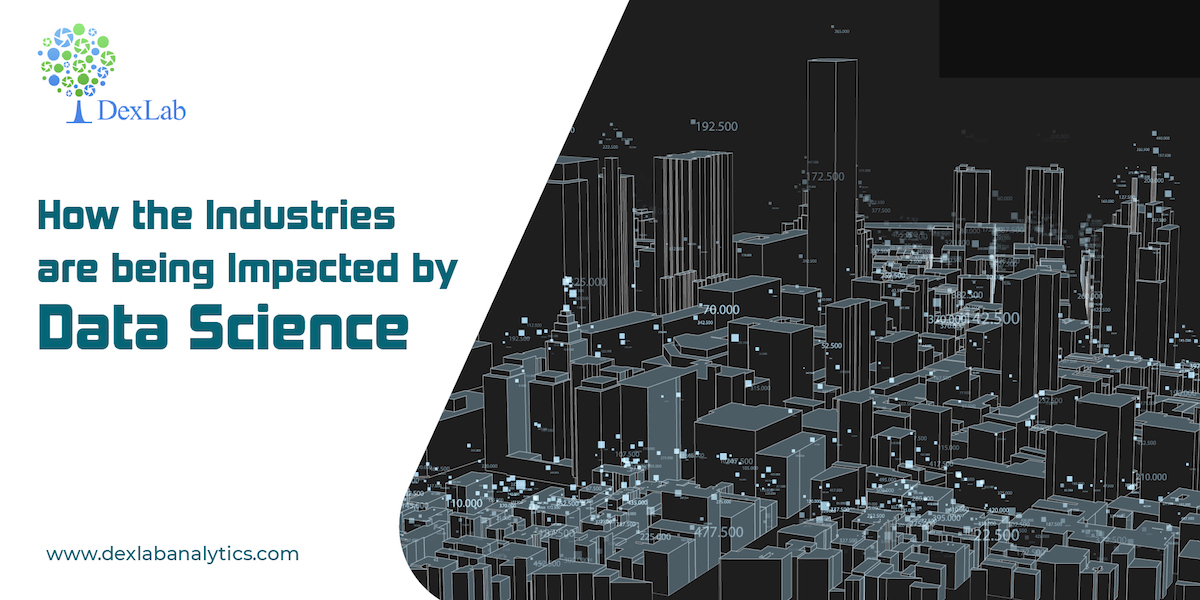 The world has finally woken up and smelled the power of data science and now we are living in a world that is being driven by data. There is no denying the fact that new technologies are coming to the fore that are born out of data-driven insight and numerous sectors are also turning towards data science techniques and tools to increase their operational efficiency.
This in turn is also pushing a demand for skilled people in various sectors who are armed with Data Science course or, Retail Analytics Courses to be able to sift through mountains of data to clean it, sort it and analyze it for uncovering valuable information. Decisions that were earlier taken often on the basis of erroneous data or, assumption can now be more accurate thanks to application of data science.
Now  let's take a look at which sectors are benefitting the most from data science
Healthcare
The healthcare industry has adopted the data science techniques and the benefits could already be perceived. Keeping track of healthcare records is easier not just that but digging through the pile of patient data and its analysis actually helps in giving hint regarding health issues that might crop up in near future. Preventive care is now possible and also monitoring patient health is easier than ever before.
The development in the field  can also predict which medication would be suitable for a particular patient. Data analytics and data science application is also enabling the professionals in this sector to offer better diagnostic results.
Retail
This is one industry that is reaping huge benefits from the application of data science. Now sorting through the customer data, survey data it is easier to gauge the customers' mindset. Predictive analysis is helping the experts in this field to predict the personal preference of the consumers and they are able to come up with personalized recommendations that is bound to help them retain customers.  Not just that they can also find the problem areas in their current marketing strategy to make changes accordingly.
Transport
Transport is another sector that is using data science techniques to its advantage and  in turn it is increasing its service quality. Both the public and private transportation services providers are keeping track of customer journey and getting the details necessary to develop personalized information, they are also helping people be prepared for unexpected issues and most importantly they are helping people reach their destinations without any glitch.



Finance
If so many industries are reaping benefits, Finance is definitely to follow suit. Dealing with  valuable data regarding banking transactions, credit history is essential. Based on the data insight it is possible to offer customers personalized financial advice. Also the credit risk issue could be minimized thanks to the insight derived from a particular customer's credit history. It would allow the financial institute make an informed decision. However, credit risk analytics training would be required for personnel working in this field. 
Telecom
The field of telecom is surely a busy sector that has to deal with tons of valuable data. With the application of data science now they are able to find a smart solution to process the data they gather from various call records, messages, social media platforms in order to design and deliver services that are in accordance with customers' individualistic needs.
Harnessing the power of data science is definitely going to impact all the industries in future. The data science domain is expanding and soon there would be more miracles to observe. Data Science training can help upskill the employees reduce the skill gap that is bugging most sectors.

.