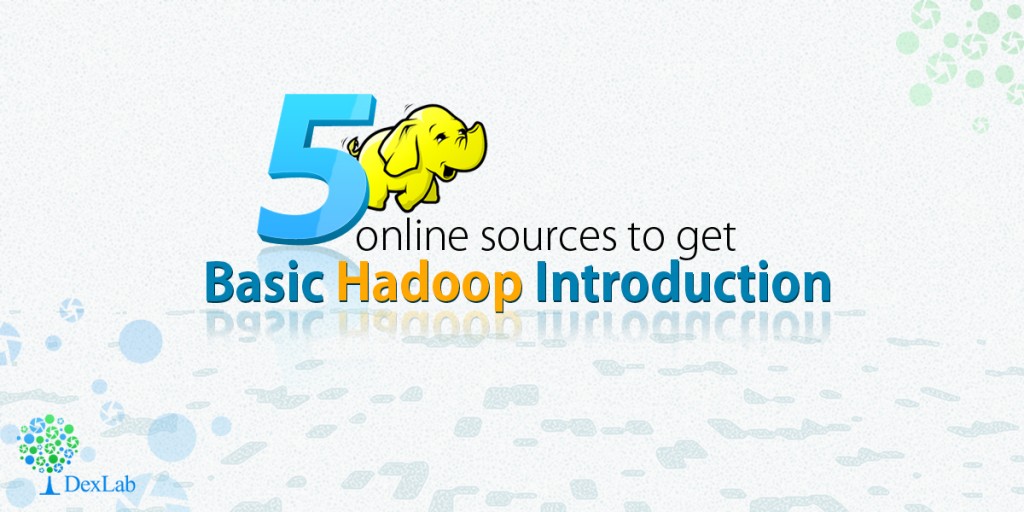 Big data Hadoop courses are hitting it big in the world of business whether it is healthcare, manufacturing, media or marketing. Data is generated everywhere, and Hadoop is a readily available open source Apache software program that can be utilized to crunch and store Big Data sets.
As per reports from the Transparency Market Research the forecast shows a promising growth opportunity from the existing USD 1.5 million back in 2012 to USD 20.8 million within 2018. These promising growth numbers suggest that there will be an increased need for human resources to manage, develop and oversee all the Hadoop implementations.
DexLab Analytics Presents #BigDataIngestion
Many experts believe that one can learn any new subject by simple self-study if only you invest enough time and sincere predisposition towards a topic. After all self-study is actually what a person does to acquire knowledge about any given topic. Be it how to fix a leaky faucet or learn a new language or learn strum a guitar. Studying is on one's own in any case. But to be an expert in a given field, you have to study on your own while you also need to invest your energy in the right direction. And to know the right direction, you need a mentor or a guide to lead the way.
But if you want to test the waters, and tinker with Hadoop to understand its basics, you can go through the wide range of documents available at the Apache Hadoop website for your perusal. Also try downloading the Hadoop open source release to get the feel of the program while tinkering with different features.
Here are 5 online sources where you can seek some basic introduction to Hadoop for big data:
IBM's open sources, Hadoop Big Data for the Impatient is a good option to go through the basics of Hadoop. It also offers a free download of Hadoop image (you might need Cloudera) to help you work with examples of Hadoop-based problems. You will also be able to get an idea of Hive, Oozie, Pig and Sqoop. The course is available in Vietnamese, Chinese, Spanish and Portuguese.

Cloudera offers a Cloudera essentials course for Apache Hadoop. Apache Hadoop chapter wise video tutorials are available with Cloudera essentials. But this course is mainly targeted at administrators and those who are well-acquainted with data science, to update their skills on the subject.

YouTube also offers a long list of videos on Hadoop topics for beginners. Some are good while others may not be so helpful for the Hadoop virgins. Simply type Hadoop and you will find a never-ending list of videos related to Hadoop. Some are quite useful for clarifying simple doubts related to Hadoop.

Udemy is another site where you can get some free videos as well as a few for a fee. Simply put Hadoop free on the search bar at their homepage and see what comes up.

Udacity was developed by Silicon Valley giants like FaceBook, Cadence, Twitter and the likes. They offer a 14-day free trial with free course materials. But you will need to pay for the course if you do not finish the course within 14 days.
Seeking a good and reliable Hadoop training in Delhi? When DexLab Analytics is here, why look further! Being a recognized Big Data Hadoop institute in Gurgaon, the courses are truly interesting.
Interested in a career in Data Analyst?

To learn more about Machine Learning Using Python and Spark – click here.
To learn more about Data Analyst with Advanced excel course – click here.
To learn more about Data Analyst with SAS Course – click here.
To learn more about Data Analyst with R Course – click here.
To learn more about Big Data Course – click here.