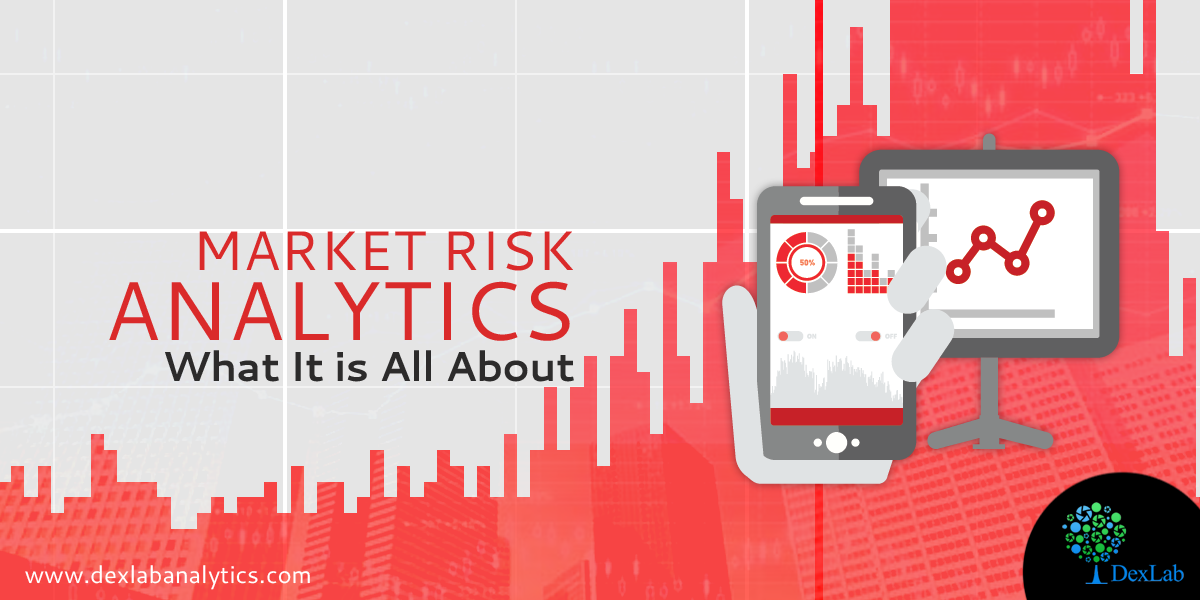 With time, firms need more efficient, versatile and highly functional analytics tools to address new, complex issues related to market risk. Market risk analytics involve a comprehensive set of integrated, scalable and productive solutions for wide-range risk management across various verticals of asset classes.
Why Risk Analytics?
Risk analytics basically help organizations realize the existence of risks lying under business activities – by facilitating enterprises to identify, determine and manage their company risk. In lieu of this, the pressing need for risk analytics is going to increase across industries in the coming few years. New developments, like real-time risk analytics, which is an advanced form of traditional risk analytics process that calculates risk on a real-time basis, are influencing the entire market, while accentuating its mitigating abilities.
What the Course Offers?
Many top notch education-providing companies are now offering Market Risk Analytics and Modelling online course to better alleviate and handle risks. Increasing needs to address particular risk-induced challenges and excessive focus on the financial market sector is driving the risk analytics market in India. Hence, learning and honing your skills on market risk is indispensable – DexLab Analytics brings Predictive modelling of market risk using SAS to India. The course module will address key issues, like the different types of risks faced by banks, the 1990's financial crisis, sources and scope of market risk, theoretical probability distributions, volatility forecasting and clustering models, value at Risk Modelling, quantitative models of market risk and description of key financial products.
Some of the most common types of risks that banks are exposed to are Credit risk, Market risk, Operational risk, Liquidity risk, Business risk, Reputational risk, Systemic risk and Moral hazard. All banks need to establish separate risk management departments to manage, monitor and mitigate such high-flying risks. The concept of probability distributions sheds light on investing options – stock returns are expected to be distributed normally, but the reality may vary. They are mostly used in risk management to determine the probability of an event as well as the proportion of losses that it would strike based on a distribution of historical returns. Clustering models is another branch of risk analytics that helps in identifying groups of similar records and marking the records in accordance to the group in which it belongs. These models are also known as unsupervised learning models. Apart from this, other valuable concepts will be addressed during the online live sessions.
Closing Thoughts
Emergence of real time risk analytics is boosting the market of risk analytics. Technology being the driving factor for real-time analysis trades data to the organizations to balance market volatility. Leading service providers are on their quest to design and develop dynamically configurable risk analytics frameworks for clients. And why not, risk analytics boasts of widespread applications, starting from fraud detection to liquidity risk analysis, credit risk management and product portfolio management – various industries are nowadays looking up to market risk analytics, including banking, financial services, government, healthcare, insurance, manufacturing, transportation and logistics, consumer goods and retail, energy and utilities, telecommunication and information technology (IT), media and entertainment, and many others.
Reach us at DexLab Analytics for over-the-top SAS risk management certification course. Their courses are truly remarkable and perfect to take a step into the world of analytics.
Interested in a career in Data Analyst?

To learn more about Data Analyst with Advanced excel course – Enrol Now.
To learn more about Data Analyst with R Course – Enrol Now.
To learn more about Big Data Course – Enrol Now.

To learn more about Machine Learning Using Python and Spark – Enrol Now.
To learn more about Data Analyst with SAS Course – Enrol Now.
To learn more about Data Analyst with Apache Spark Course – Enrol Now.
To learn more about Data Analyst with Market Risk Analytics and Modelling Course – Enrol Now.