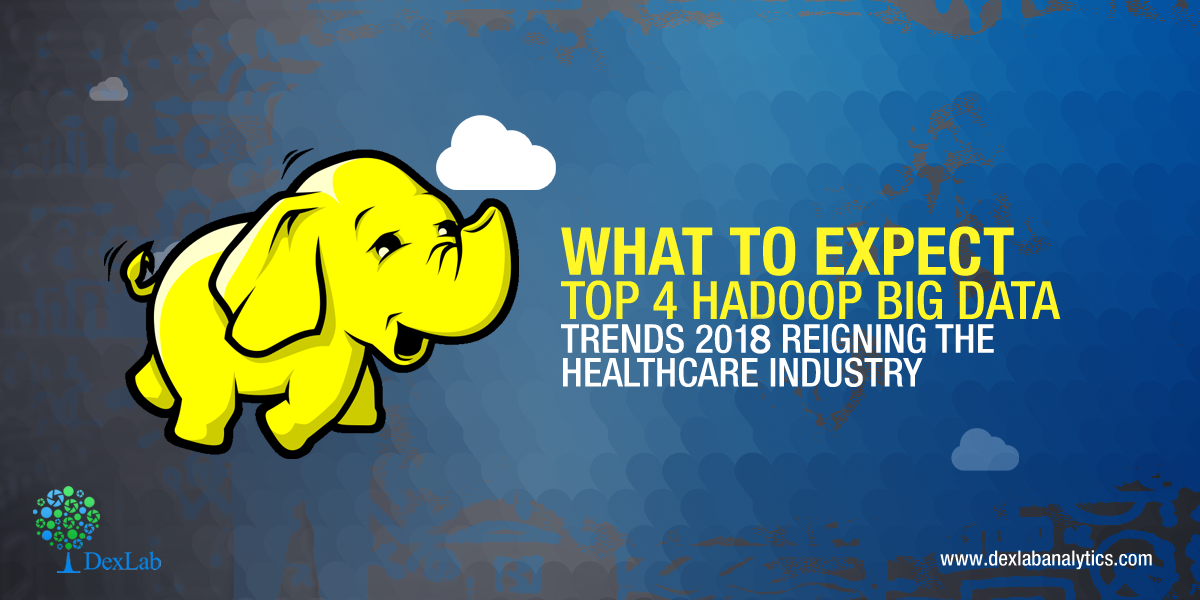 Of late, we have been scrounging through plenty of news about healthcare challenges and gruelling choices confronted by hospital authorities, administrators, researchers, pharmaceutical in-charges and clinicians. Coupled with that, consumers are battling increased costs without corresponding enhancement in health security or in the authenticity of clinical consequences.
However, just as every dark cloud has a silver lining – the healthcare industry is now at the threshold of a major transformation using the stroke of luck Big Data and Hadoop.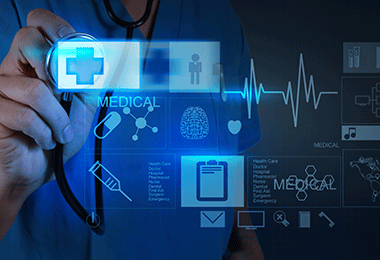 In this blog, we are going to brash about 4 above the rest big data trends in 2018, and trust me they are mind blowing:
The patient is the king (well not literally!)
A supreme objective of modern healthcare facilities is to offer value-based and patient-centric service with the use of veritable health information technology in order to:
Improve healthcare coordination and quality

Lessen healthcare costs

Offer support for reclaimed payment structures
By leveraging information technology and concentrating on healthcare systems on patient results, a spectrum of doctors, health insurance, care and hospitals need to correspond with each other to customize care that is price effective, efficient in quality, transparent in delivery and billing and based on patient satisfaction level.

IOT is omnipresent, so why leave healthcare
If reports are right, over $120 billion has been spent on healthcare IOT over 4 years, ONLY. Most of the data derived by the healthcare IOT is unstructured, thus helming ways for the use of Hadoop and advanced big data analytics relying on Hadoop framework.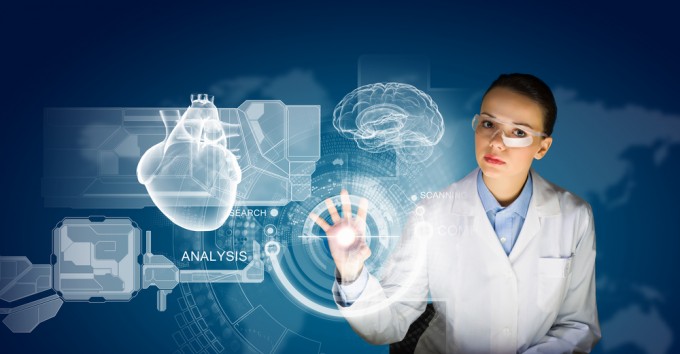 Advanced monitoring devices interacting with other patient devices could possibly reduce the chances of direct doctor's intervention, and might substitute it with a phone call from the nurse. Moreover, other smart devices installed can detect if medicines have been consumed regularly at home from smart dispensers. In the event of failure, the device will instantly initiate a call to help patients take medications, properly. From this, you can understand the costs will fall drastically, while improving the patient care.

Call for cleansing – Curb waste, abuse and fraud
After suffering from spiralling healthcare costs for years, big data is a solace to our finances. By initiating predictive modelling structured on the Hadoop big data platform, identification of erroneous claims in a systematic and repeatable is possible, resulting in a generation of 2200% return on advanced big data technology.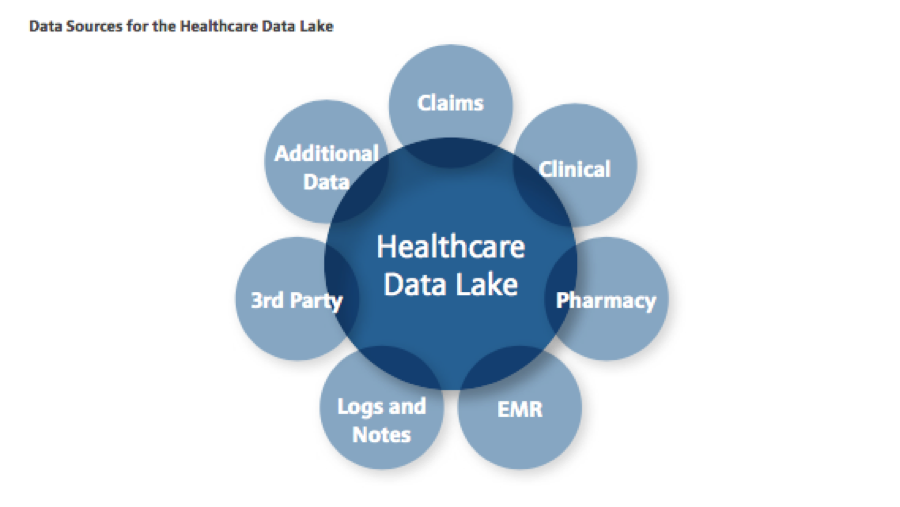 Now, the healthcare organisations can inspect and evaluate patient records and billing anomalies and identify frauds. It has been made possible by going back in time to analyse unstructured datasets and implement machine learning algorithms to detect the inconsistencies.
Predict better outcomes with predictive analytics
Predictive Modelling is being used worldwide, by deriving data from EHRs (Electronic Health Records) to reduce mortality rates from diseases like congestive heart failure and sepsis. As you all know, Congestive Heart Failure (CHF) is one of the costliest health problems and needs huge healthcare spending. So, the earlier it is diagnosed the better it is, without getting into the expensive complications.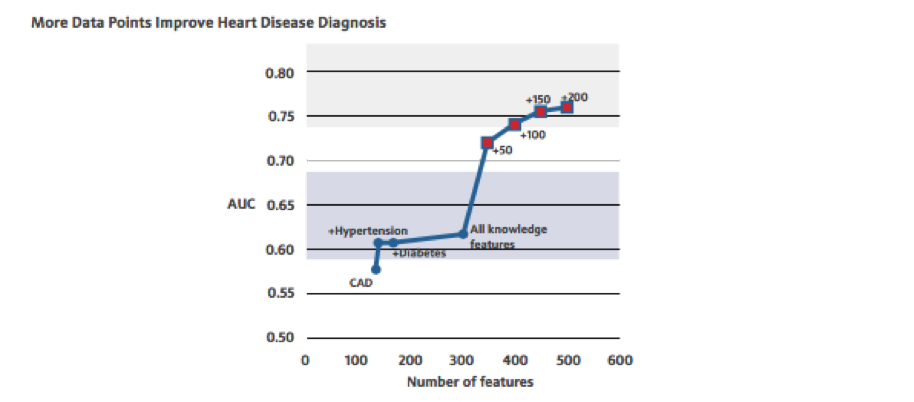 Predictive analytics combined with machine learning on large sample sizes, containing more patients' data can expose all the nuances and sequences that couldn't be uncovered previously.
Concisely, the more healthcare organizations adopt Hadoop and advanced big data technology, the more profound will be the data dissemination across teams and partners, which will further boost patients' easy cure and reduction in costs.
Promote your analytic skills with Big Data Hadoop certification in Gurgaon, offered by DexLab Analytics. Embrace and enrol for Hadoop certification in Delhi today, as the future is going to be ruled by Big Data.
Interested in a career in Data Analyst?

To learn more about Machine Learning Using Python and Spark – click here.
To learn more about Data Analyst with Advanced excel course – click here.
To learn more about Data Analyst with SAS Course – click here.
To learn more about Data Analyst with R Course – click here.
To learn more about Big Data Course – click here.