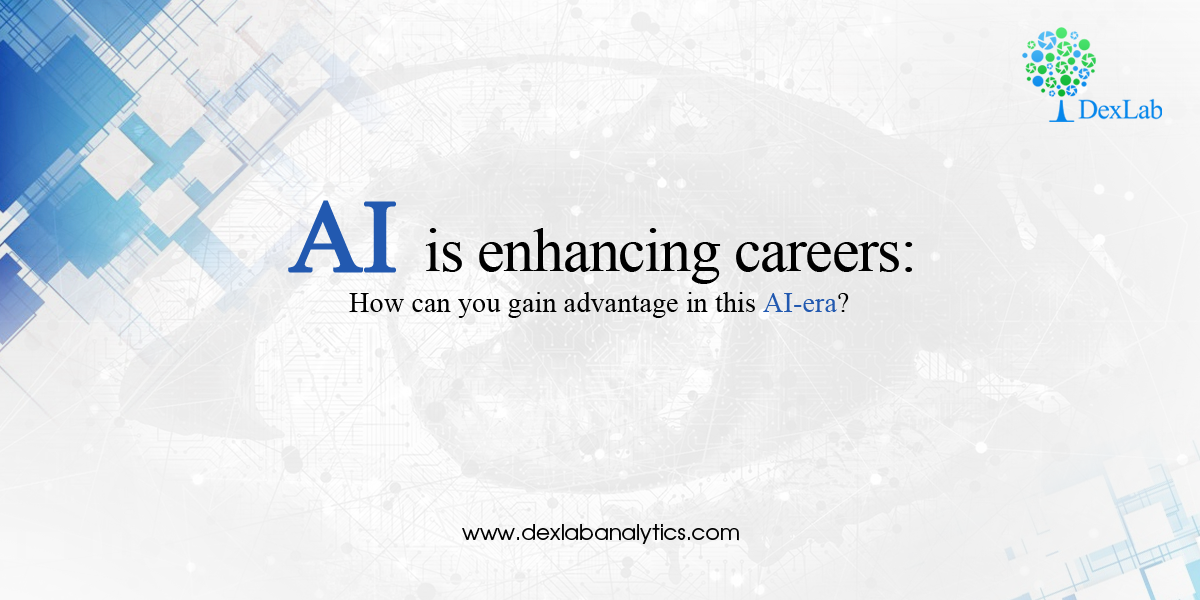 Artificial intelligence has a significant impact on our lives. Several AI powered automation tools are already in use such as customer service applications and voice-powered assistants, like Apple's Siri and Amazon's Alexa. Adoption of AI will benefit the business by improving the quality and consistency of work. Based on a discussion between Forbes Agency council members, we have listed the ways in which artificial intelligence can help workers improve their career.
More valuable insights
AI will bring positive changes in the job of PR professionals. AI technology will take over manual jobs such as news monitoring, researching, reporting and making media lists. AI based predictive analytics will help PR professionals make better market predictions. They will reduce manual workload and help in strategic and creative thinking.
Replace mundane tasks
AI, automation and machine learning will replace daily low-quality cognitive tasks such as scheduling calendar invites, daily food ordering, determining whether to answer/review/delete emails based on facts. They will eventually aid in quality tasks such as identifying connections, analyzing correlation and drawing inferences.
Act as concierge
Popularity of Alexa, Watson, and Einstein suggest that consumers will expect tech to provide concierge services in the future. As AI techs evolve post their purchase, it will anticipate an individual's daily tasks and provide highly personal recommendations.
Make marketing smarter
AI will enable companies develop stronger relationships with their customers. IBM's Watson and other cognitive technology will help analyze unstructured text, audio, images and video. AI's ability to perceive and process personality, tone and feelings will help deliver better personal recommendations. It will help companies carry out conversations using chatbots.
Automate customer support
The availability of chatbots round the clock will save a lot of time. They answer customer questions, give recommendations and guide customers to the next step. They will reduce the workload of customer support systems. Bots can draw insights on the needs, engagements and emotions of customers.
Unleash the full potential of your mind
Workers will be spared from carrying out mundane tasks. They will have the time to focus on productive tasks, which require problem-solving skills and creativity.
On-the–fly video editing
AI will eventually edit videos in real time.  Real- time user engagement will perform multiple instantaneous tasks such as changing sound effects on the fly.
Create jobs and assimilate workflow
AI will interfere with regular workflow but in return it will create new jobs. It will help integrate the workforce. Humans will be instrumental in helping the AI work in harmony with the employees.
Improve future strategies
Humans will always be a part of the PR industry, as they are crucial in maintaining a healthy customer relationship. The data that is collected through AI will enable making more informed decisions for the future. AI will help companies stay abreast of information related to their competitors through better media monitoring.
Shrink 40 hours of analysis to 4 minutes
Manual analysis is very time consuming. The future of marketing efficiency lies in automation tools that will drastically reduce the time taken to analyze data and form strategies.
Productivity even during commute
AI has made automated driving a reality. Driving in autopilot mode greatly reduces driver fatigue and can affect productivity during commute, especially to and from work.
Improve brand engagement
AI can help devise customized experiences in real time. It interprets customer interactions and instantly creates customized content.
Make routine processes easier
Entrepreneurs describe AI as the ultimate efficiency driver. The day to day tasks can be entrusted to digital hands, which enable human hands to be more productive. AI driven technology is benefitting manufacturing processes as well as advertising platforms.
Give edge in competition
Businesses using AI will have a competitive edge over their clients. This is because AI implementation replaces manual processes of sorting complex data, drawing key insights and chalking out an action plan. AI improves decision-making, ROI, operational competence and cost savings.
AI related employment opportunities are on the rise. Compared to the demand, there is a lack in the number of professionals proficient in AI. It is predicted that by 2020, 20 percent of companies will need their workers to monitor and direct neural networks. About 2 million jobs in the cyber security sector are about to go vacant in the coming years.
So it is absolutely imperative to future-proof your career for the imminent AI era. Broaden your skill set and increase your proficiency by taking professional training in Machine Learning, Business Analytics and Data Science. Get an edge in your career by joining the Data science and machine learning certification course offered by Dexlab Analytics- a premier institute offering multiple courses on data science.
Interested in a career in Data Analyst?

To learn more about Machine Learning Using Python and Spark – click here.
To learn more about Data Analyst with Advanced excel course – click here.
To learn more about Data Analyst with SAS Course – click here.
To learn more about Data Analyst with R Course – click here.
To learn more about Big Data Course – click here.