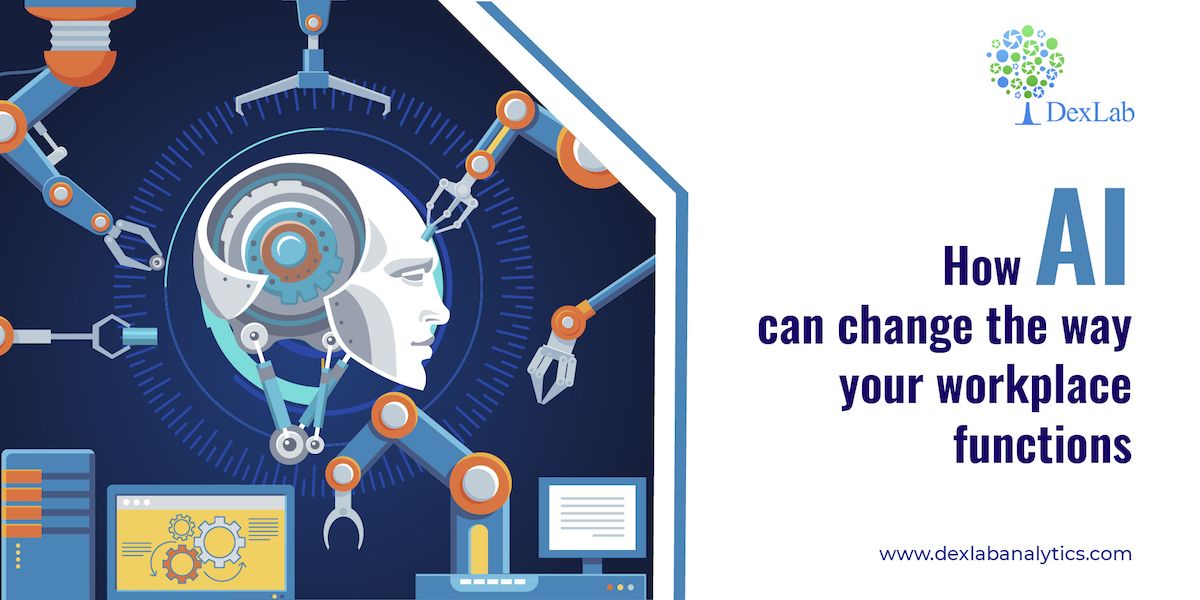 As AI is gradually being incorporated into businesses, it is only a matter of time before the workplace dynamics get completely revolutionized. Despite there being a misconception that the adoption of AI only will spell disaster for the job market but, that is far from the truth. Yes, for handling repetitive tasks that require absolutely no human intervention might be entirely handled by the AI powered robots, but, there will be a requirement for people who have undergone artificial intelligence certification in delhi ncr. As the workplaces around us gear up to include AI in their regime, employees with AI training background would prove to be invaluable assets in the days to come.
How the workplace is being transformed by AI
AI could streamline workplace operations right from the hiring process. Finding the right candidate for any job means wading through a huge number of candidate profiles, scanning resumes, and then scheduling interviews. AI can automate the entire process by taking care of every single segment and could also engage with candidates and do the initial screening. Using a tool like Koru helps employers match candidate profiles to the job requirement and enables them to shortlist ideal candidates in a jiffy.

Post hiring the onboarding process could also be handled by AI by deploying chatbots that can help the new workers integrate with the existing system. AI-powered tools are also being incorporated to train the employees and personalized training programs could be developed as a result. A case in point would be Cogito, which monitors calls and offers suggestions to the customer support department to improve their conversations.

The employees usually have to go through carrying out some mundane tasks. It could be scheduling meetings, preparing reports, and also looking through reports to extract relevant information. This takes away all their time and energy which they otherwise could have utilized doing something productive. The inclusion of AI can take this mundane workload off the shoulders of the employees and automate the entire process. Another benefit to consider would be to identifying areas in the workplace that needs immediate attention, as well as identifying obstacles standing in the way of getting productive. LaborWise is an excellent productivity analytics tool.

Security is a key factor for any organization and given the rise in cybercrime, having access to cutting edge technology can prevent such threats. AI can rise to the occasion and help to identify threats analyzing scores of data in real-time.  A great example of this would be DeepArmor, which is used for the prevention of malware. AI could easily detect anomaly which otherwise is impossible and could also explore previous datasets to identify areas that are vulnerable to such attacks. AI robots can also be used to handle hazardous work situations which could endanger a human worker.

Application of AI means that the organization would be empowered by cutting edge business knowledge. The accumulated data gets parsed quickly and employees get access to valuable information to devise the strategies accordingly. It saves time, it saves labor and most importantly it removes errors. The companies are quickly able to spot any changes in the pattern that needs immediate attention.


Be it the inclusion of RPA or, some other tool, AI is making workplaces function more efficiently and the future already sounds promising. However, the bias surrounding AI needs to be tackled and most importantly employees should be encouraged to upgrade themselves by enrolling in an artificial intelligence training institute in Gurgaon.

.