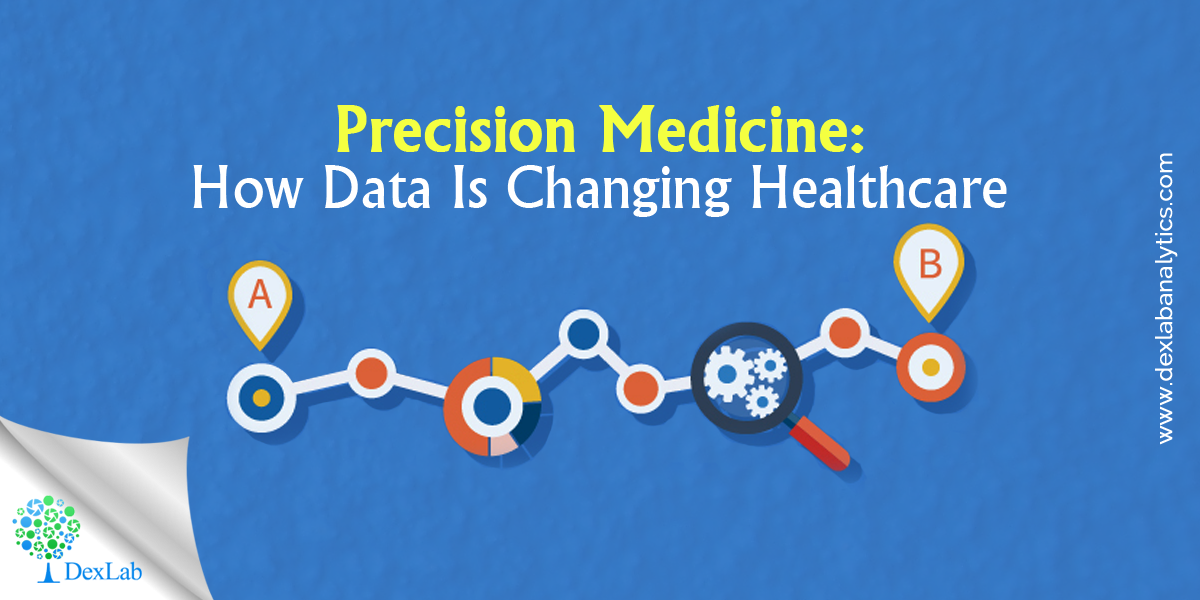 Big data is showering its miraculous effects on a range of industries. And the healthcare industry is not left out of the bandwagon. Precision medicine is at the brink of a revolution in individualizing treatment, and healthcare professionals are devising ways to prevent and treat diseases with granularity down to a single patient's genome. Nevertheless, many out there shudders thinking if such humongous amounts of personal data stored in servers becomes vulnerable to threats from attackers. What will happen then?
It is expected the global precision medicine market will hit $88.64 billion – FYI, precision market is a specialized domain that includes data on a patient's genes, lifestyle and environment to draw a clear picture of his/her health.
Busting the Security Challenges
Numerous efforts are being implemented to secure the storage facilities in which large chunks of genetic information are stored. Last year, a leading cyber-security company, Northrop Grumman Corp. published a white paper penning down clear guidelines about how to secure precision medicine data. The company seeks out to aid the National Institute of Standards and Technology and the White House Precision Medicine Initiative.
To this, the AHA's Institute for Precision Cardiovascular Medicine developed the Precision Medicine Platform to boost research and treatment of this particular kind of treatment. The platform is rich in functions, including high-end analytic tools that enable advanced computing and sharing of clinical trial data, hospital data, pharmaceutical data and personal data. The security build-up in here is very strong, and it passes through all crucial compliance tests, according to Laura Stevens, AHA data scientist – "Even if you have data that you'd like to use, it's sort of a walled garden behind your data so that it's not accessible to people that don't have access to the data, and it's also HIPPA compliant. It meets the utmost secure standards of healthcare today," she explained.

Boons of Data
The National Institutes of Health is creating a database to store genetic information to facilitate researchers in curing and preventing cancer and other diseases. It aims to collect data from around 1 million Americans. For applying data on a larger, more diverse population range, genetic information should be collected from larger demographics – that's more feasible.
The AHA's Myresearchlegacy.org invites individuals to donate their health, genetic and lifestyle data to aid researchers in treating patients. At present, the researchers are busy conducting precision medicine studies on treating diseases, like pancreatic, breast and other types of cancers. Not much development would have been possible without the advancement in computing power and storage coupled with big data and AI.
"The combination of benefits from process optimization, the ongoing transformation of medical data collection along the analog to digital continuum, and the availability of cheap memory and processing power and coding talent make the evolution of precision medicine inevitable," David Sable, who runs the Special Situations Life Sciences Fund wrote in Forbes. Apart from managing the fund, he teaches entrepreneurship in biotechnology at Columbia University.
For always, the platform services, like clusters with Apache Spark big data framework, Amazon Elastic MapReduce and EMR thrives to pump up aggregation and analytics. Sometimes, where AI and machine learning tends to be time-consuming, EMR clusters work like a miracle in scaling and making the entire set of things faster to implement, thereby answering research questions faster and identifying crucial insights related to healthcare.
For in-depth understanding on Apache Spark, get certified in Apache Spark Training by DexLab Analytics. They are a prime Apache Spark Training institute in India.
Interested in a career in Data Analyst?

To learn more about Data Analyst with Advanced excel course – Enrol Now.
To learn more about Data Analyst with R Course – Enrol Now.
To learn more about Big Data Course – Enrol Now.

To learn more about Machine Learning Using Python and Spark – Enrol Now.
To learn more about Data Analyst with SAS Course – Enrol Now.
To learn more about Data Analyst with Apache Spark Course – Enrol Now.
To learn more about Data Analyst with Market Risk Analytics and Modelling Course – Enrol Now.