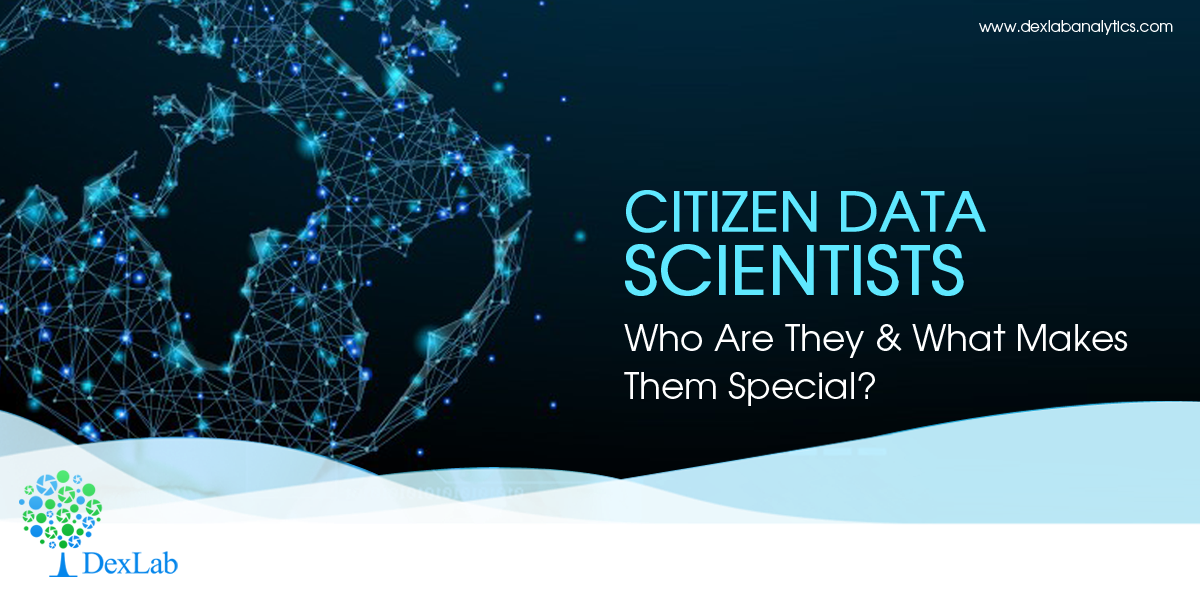 Companies across the globe are focusing their attention on data science to unlock the potentials of their data. But, what remains crucial is finding well trained data scientists for building such advanced systems.
Today, a lot many organizations are seeking citizen data scientists – though the notion isn't something new, the practice is fairly picking up pace amongst the industries. Say thanks to a number of factors, including perpetual improvement in the quality of tools and difficulty in finding properly skilled data scientists!
Gartner, a top notch analyst firm has been promoting this virgin concept for the past few years. In 2014, the firm predicted that the total number of citizen data scientists would expand 5X faster than normal data scientists through 2017. Although we are not sure if the number forecasted panned out right but what we know is that the proliferating growth of citizen data scientists exceeded our expectations.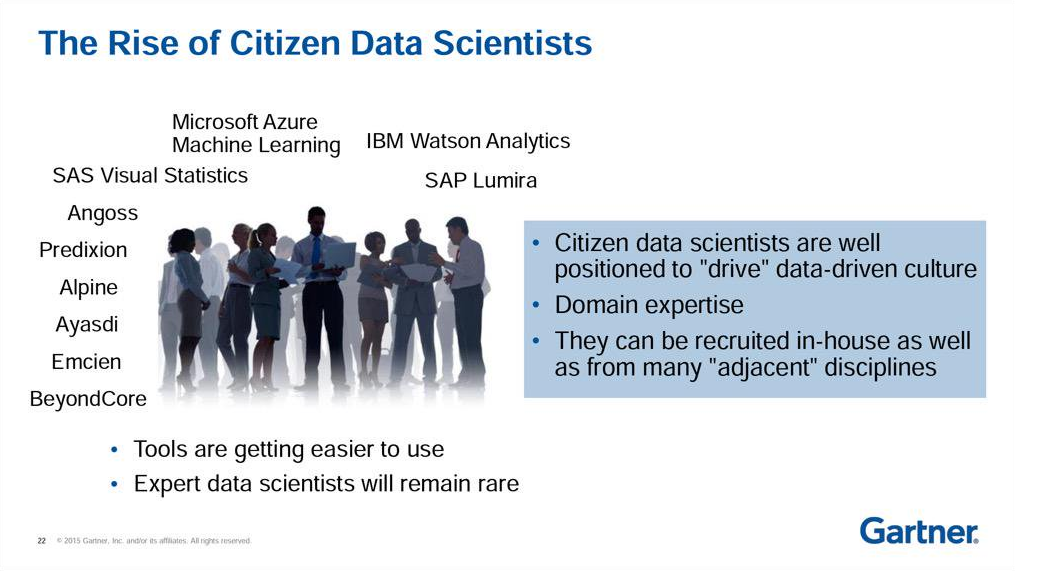 Recently, Gartner analyst Carlie Idoine explained a citizen data scientist is one who "creates or generates models that use advanced diagnostic analytics or predictive and prescriptive capabilities, but whose primary job function is outside the field of statistics and analytics." They are also termed as "power users", who've the ability to perform cutting edge analytical tasks that require added expertise. "They do not replace the experts, as they do not have the specific, advanced data science expertise to do so. But they certainly bring their OWN expertise and unique skills to the process," she added.
Of late, citizen data scientists have become critical assets to an organization. They help businesses discover key big data insights and in the process are being asked to derive answers from data that's not available from regular relational database. Obviously, data can't be queried through SQL, either. As a result, citizen data scientists are found leveraging machine learning models that end up generating predictions from a large number of data types. No wonder, SQL always sounds effective, but Python statistical libraries and Jupyter notebooks helps you further.
 A majority of industries leverages SQL; it has been data's lingua franca for years. The sheer knowledge of how to write a SQL query to unravel a quiver of answers out of relational databases still remains a crucial element of company's data management system as a whole lot of business data of companies are stored in their relational databases. Nevertheless, advanced machine learning tools are widely gaining importance and acceptance.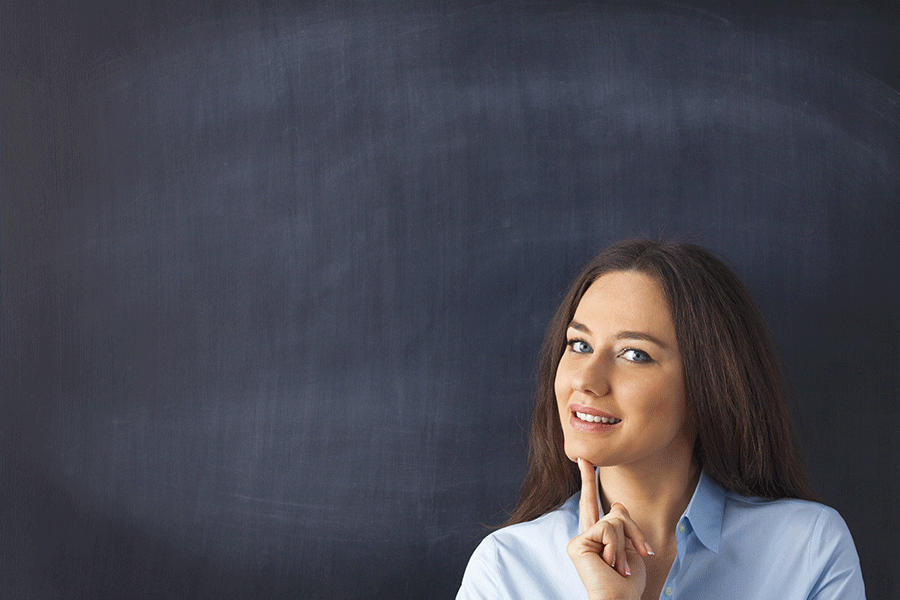 A wide array of job titles regarding citizen data scientists exists in the real world, and some of them are mutation of business analyst job profile. Depending on an organization's requirements, the need for experienced analysts and data scientists varies.
Looking for a good analytics training institute in Delhi? Visit DexLab Analytics.
DataRobot, a pioneering proprietary data science and machine learning automation platform developer is recently found helping citizen data scientists through the power of automation. "There's a lot happening behind the scenes that folks don't realize necessarily is happening," Jen Underwood, a BI veteran and the recently hired DataRobot's director of product marketing said. "When I was doing data science, I would run one algorithm at a time. 'Ok let's wait until it ends, see how it does, and try another, one at a time.' [With DataRobot] a lot of the steps I was taking are now automated, in addition to running the algorithms concurrently and ranking them."
To everyone's knowledge, Big Data Analytics is progressing, capabilities that were once restricted within certain domains of professionals are now being accessible by a wider pool of interested parties. So, if you are interested in this new blooming field of opportunities, do take a look at our business analyst training courses in Gurgaon. They would surely help you in charting down a successful analyst career.
The blog has been sourced from — datanami.com/2018/08/13/empowering-citizen-data-science
Interested in a career in Data Analyst?

To learn more about Data Analyst with Advanced excel course – Enrol Now.
To learn more about Data Analyst with R Course – Enrol Now.
To learn more about Big Data Course – Enrol Now.

To learn more about Machine Learning Using Python and Spark – Enrol Now.
To learn more about Data Analyst with SAS Course – Enrol Now.
To learn more about Data Analyst with Apache Spark Course – Enrol Now.
To learn more about Data Analyst with Market Risk Analytics and Modelling Course – Enrol Now.