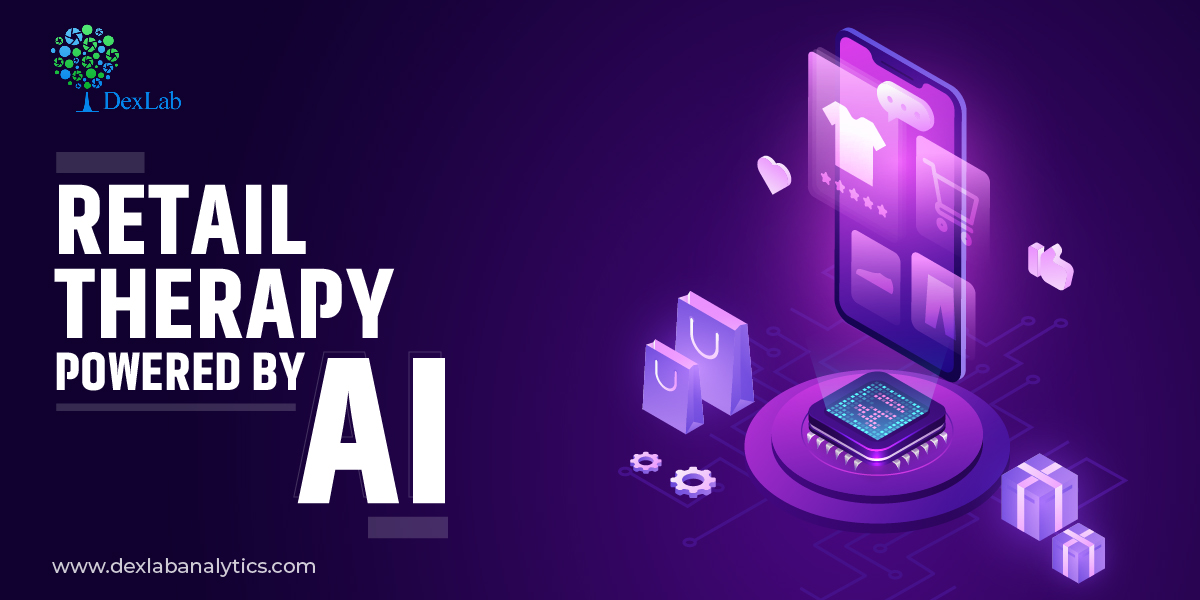 Retail has been one of those smart sectors that embraced the power of AI technology to offer a personalized shopping experience to the customers. Let's have a look at how AI has been a great tool in helping the stores rake in money.
 Be it smart product recommendations by analyzing shopping patterns, or, offering better inventory management solutions today's retailers are doing it just right. The sector needs to focus on training their employees, as undergoing customer market analysis courses is of paramount importance.
Offer personalized product recommendations
This has been one of the most revolutionary changes in the e-commerce industry. With AI-powered technology  retailers can offer personalized product recommendations to the customers. Using smart tools they can analyze the shopping preferences, shopping patterns of a customer as well as their browsing history.
The data provides them with valuable insight which they apply to recommend products following that specific customer need. By doing so, they can retain customers and experience a better conversion rate. Tools such as  Stitch Fix,  Boomtrain are carrying out this task successfully to recommend products that suit customer whimsies.
Smarter inventory management
Inventory management is one of the key areas the retailers have to focus on. Previously they would just stock up on items without having access to any valuable customer data. Now that they can sift through big data, they can analyze past trends and could predict what upcoming trends are to look out for. Being armed with data they now make decisions accordingly.
 In fact, to ensure that there is no gap in the supply chain robots are being put to use. Self-scanning robots used by Walmart could be a case in point here. These robots look for items that need restocking. Some stores are going one step further to use algorithms to analyze receipts to find out which products are in most demand and they restock accordingly.
Virtual assistants taking care of customers
Customers have no access to virtual assistants, chatbots who not only offers constant support but, also interacts with them offering personalized recommendations, as these bots are powered with NLP technology, they are more intuitive and capable of engaging with customers. In fact, with automation being available, sending a faster response to customer queries has also become more efficient. Navvi is a robot that handles customers along with handling other responsibilities.
Enabling shoppers to take immediate action
Any average person these days spends a good amount of time browsing through social media platforms, different sites which more often than not are used as advertising platforms. So, when a prospective customer finds something interesting, they check it out and then they go on to something else and later might forget about it.
But with AI-powered tools like Lens feature, they can capture the image of the product they like and search for it, thereby ensuring that they can embark on their shopping quest. This feature was initially introduced by Pinterest. With further application of deep learning for computer vision with python, there could be more developments in the field.
Taking chaos out of shopping with smart solutions
When buyers visit a store physically or, virtually they usually browse through scores of products to find what they need. Oftentimes they have difficulty locating the product they had selected online in the physical store. But, with a unique tool like Amazon Go, they can completely be at ease.
They can select the items and put in a virtual basket and when they enter the physical store they can easily track the items they had previously selected and that's it. No complications involved and they enjoy seamless shopping experience. Zara takes a step further and deploys robots who fetch the product ordered and delivers it. 


Identifying prospective leads
AI has introduced some exclusive features such as face recognition, which is being now utilized by retailers to target potential leads. This is leading to a seamless merger of experience one might get in a physical and virtual store. Face recognition feature is being used to find out which products customers are spending time on in the store and based on that, recommendations are being sent online.
The shoppers are no doubt having the time of their lives enjoying this digital shopping experience, they are now able to find and buy products they need instead of wasting money on something random. The retail sector is all set to take the next big leap with AI. Retail Analytics Courses are going to be in demand as the sector needs personnel who are proficient in data handling.

.