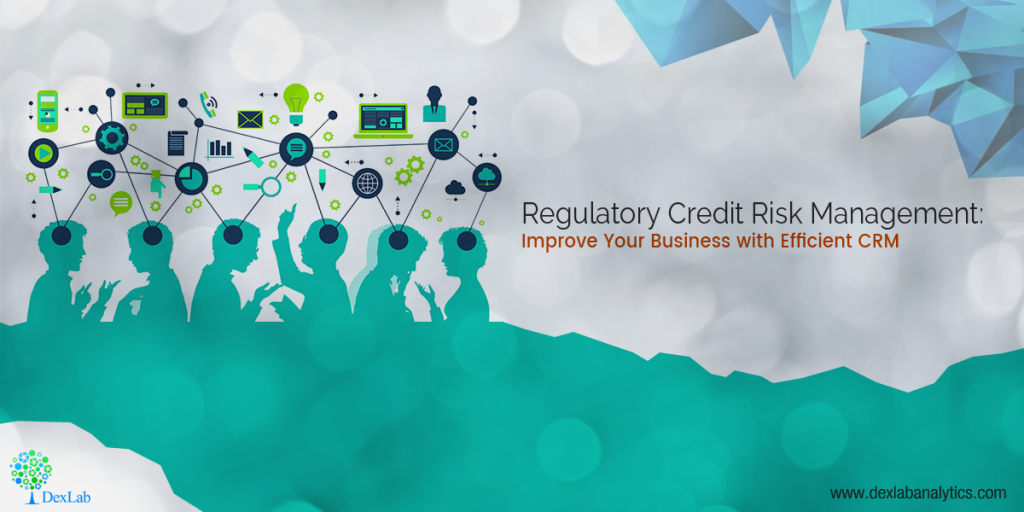 In the aftermath of the Great Recession and the credit crunch that followed, the financial institutions across the globe are facing an increasing amount of regulatory scrutiny, and for good reasons. Regulatory efforts necessitate new, in-depth analysis, reports, templates and assessments from financial institutions in the form of call reports and loan loss summaries, all of which ensures better accountability, thus helping business initiatives.
Help yourself with credit risk analysis course online at DexLab Analytics.
Also, regulators have started asking for more transparency. Their main objective is to know that a bank possesses thorough knowledge about its customers and their related credit risk. Moreover, new Basel III regulations entail an even bigger regulatory burden for the banks.
What are the challenges faced by CRM Managers?
Sloppy data management – Unable to access the data when it's needed the most, due to inefficient data management issues.
No group-wide risk modeling framework – Banks need strong, meaningful risk measures to get a larger picture of the problem. Without these frameworks, it becomes really difficult to get to the tip of the problem.
Too much duplication of effort – As analysts cannot alter model parameters they face too much duplication of work, which results in constant rework. This may negatively affect a bank's efficiency ratio.

Inefficient risk tools

– Banks need to have a potent risk solution, otherwise how can they identify portfolio concentrations or re-grade portfolios to mitigate upcoming risks!

Long, unwieldy reporting process

– Manual spreadsheet based reporting is simply horrible, overburdening the IT analysts and researchers.
What are the Best Practices to fight the Challenges Noted Above?
For the most effective credit risk management solution, one needs to gain in-depth understanding of a bank's overall credit risk. View individual, customer and portfolio risk levels.
While banks give immense importance for a structured understanding of their risk profiles, a lot of information is found strewn across among various business units. For all this and more, intensive risk assessment is needed, otherwise bank can never know if capital reserves precisely reveal risks or if loan loss reserves sufficiently cover prospective short-term credit losses. Banks that are not in such good shape are mostly taken under for close scrutiny by investors and regulators, as they may lead to draining losses in the future.


Adopt a well-integrated, comprehensive credit risk solution. It helps in curbing loan losses, while ensuring capital reserves that strictly reflect the risk profile. Owing to this solution, banks buckle up and run quickly to coordinate with simple portfolio measures. Fortunately, it will also lead to a more sophisticated credit risk management solution, which will include:
Improved model management, stretching over the whole modeling life cycle

Real-time scoring and limits monitoring

Powerful stress-testing capabilities

Data visualization capabilities and robust BI tools that helps in transporting crucial information to anyone who needs them
In summary, if your credit risk is controlled properly, the rest of the things are taken care by themselves. To manage credit risk perfectly, rest your trust on credit risk professionals – they understand the pressing needs of decreasing default rates and improving the veracity with which credit is issued, and for that, they need to devise newer ways and start applying data analytics to Big Data.
Get more insights on credit risk management including articles, research and other hot topics, follow us at DexLab Analytics. We offer excellent credit risk management courses in Delhi. For further queries, call us today!

.