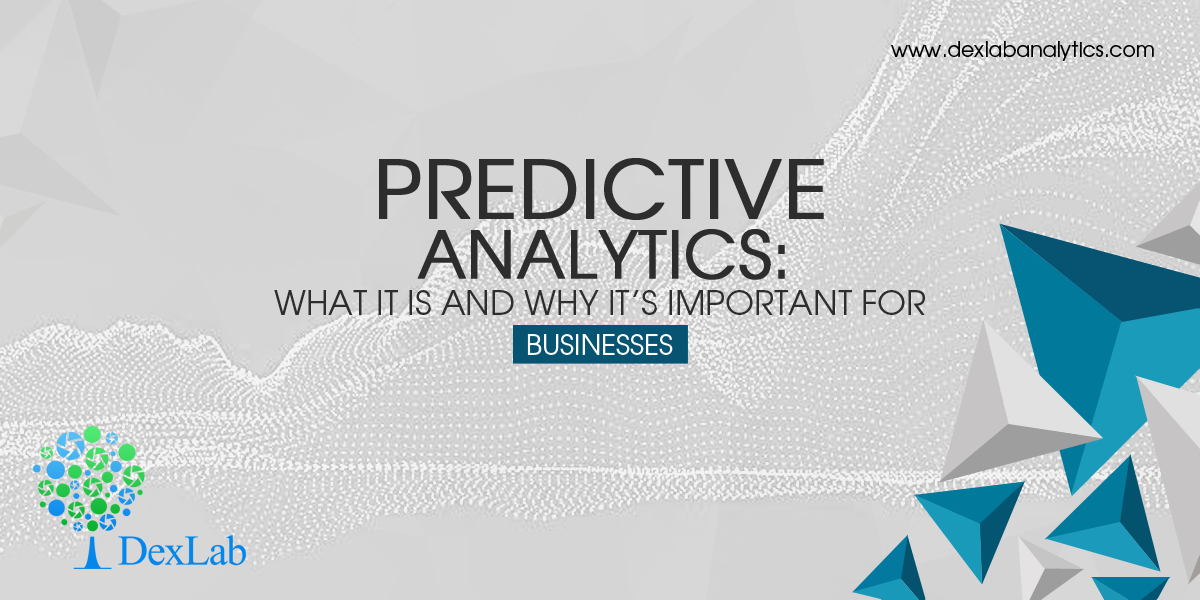 Did you know that 2.5 quintillion bytes of data are generated on a daily basis? Big data is a valuable asset for companies provided that this data can be utilized to improve their performance. Companies employ predictive analytics to uncover hidden patterns in data and develop quick and efficient strategies that will steer their businesses forward.
IMB Watson is a popular predictive analytics processor that employs natural language processing technology to analyze human speech. IBM Watson can analyze a vast amount of data, often in a fraction of a second, to answer human-framed questions.
What is predictive analytics?
Predictive analytics use a combination of statistical modeling and machine learning techniques to determine the likelihood of future events based on historical data, which can come from structured, unstructured and semi-structured sources. A good example of the use of predictive analytics is the preparation of a credit report of a customer by a financial institution.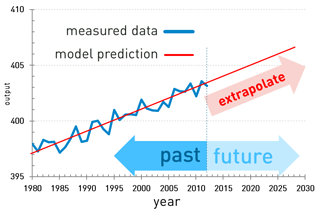 Credit Score:
Financial lenders use predictive analytics to scrutinize relevant data of an individual who has applied for a loan, including data pertaining to the individual's current assets and debts, his/her employment and history of paying off loans. All this data is analyzed and boiled down to a single value known as credit score. This value represents the lending risk and helps the lender determine a customer's creditworthiness. The higher the credit score, the more confident is the lender that the customer will fulfill his/her credit obligation.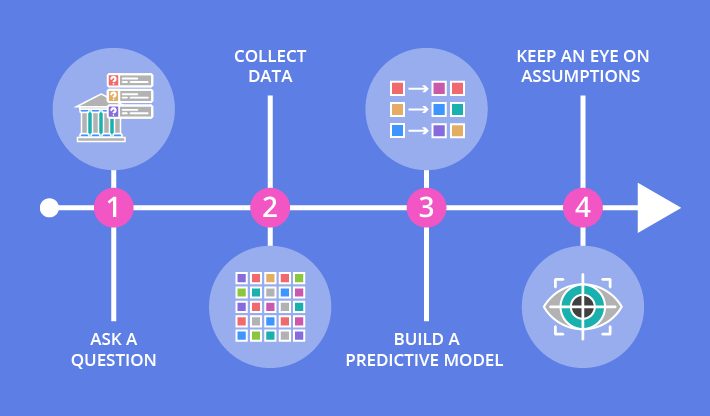 Predictive analytics help lenders make quick and efficient decisions, such as accepting or rejecting a customer and increasing or decreasing their loan value. Credit risk modeling training has become extremely important across many sectors, including banking, insurance and retail.
Importance of predictive analytics:
Thanks to the plethora or new age analytics tools and software, predictive analytics make it easier for organizations to plan the future and gain competitive advantage.
Below are some ways in which predictive analytics are used:
To predict the probability of certain diseases affecting a specific group of people so that the necessary preventive healthcare measures can be taken.

To predict the probability of certain machine parts failing so that preventive maintenance can be administered.

To predict the probability of an interruption in a business's supply chain.

To predict customer behavior.

To predict safety risks on railroads.

To predict traffic flows and the infrastructure requirements of a city.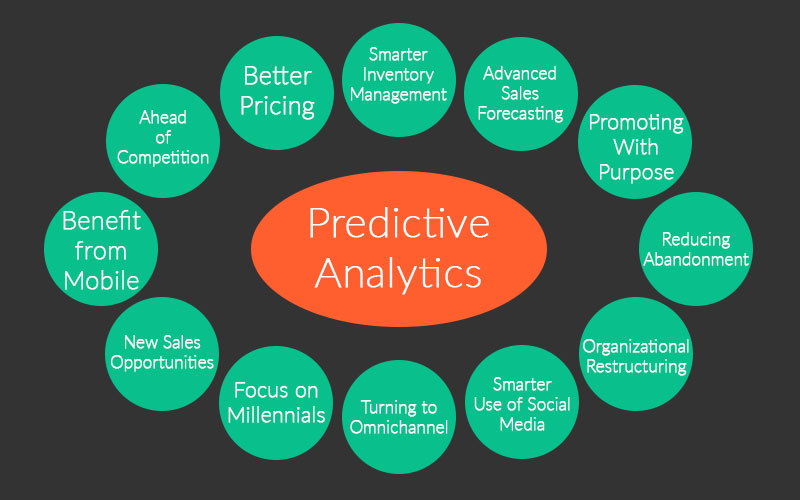 How businesses use predictive analytics:
It is imperative for every company to include predictive analytics in their technology portfolio. The major vendors of predictive analytics include SAP, IBM, Oracle, SAS, Information Builders, etc. Their on-premise and cloud-based versions give companies a lot of options to choose their predictive analytics tools from.
On-premise predictive analytics systems are used by companies requiring high level of analytical power and predictive intelligence. These include companies in the drug and pharmaceutical sector; companies working on life science fields like genomics; and research institutes and universities.
Cloud-based versions provide predictive analytics solutions to companies on a per usage or subscription basis. These are highly beneficial for small and medium sized companies where predictive analytics aren't the core component, but they are still critical for their success and need to be fitted in a stipulated IT budget. Companies can use the ''try and buy'' facility provided by cloud-vendors to test if a particular software is working for them before finalizing a contract.
Companies that lack prior experience in predictive analytics can opt for SaaS (Software as a Service), which are cloud-based solutions with expertise in a specific sector, for example healthcare.
Role of Business Leaders:
Business leaders must be skilled in using the insights provided by predictive analytics to develop strategies that drive their businesses forward. This includes two things; firstly coming up with well-construed questions and secondly identifying the right kind of data to analyze. These will determine whether predictive analytics is working for a company or not.
Companies in all industry verticals are employing predictive analytics to formulate future strategies. As mentioned in a report- ''the global market for predictive analytics is projected to grow to $3.6 billion USD by 2020."
To more about predictive analytics follow Dexlab Analytics– a premier analytics training institute in Gurgaon. Do take a look at their credit risk modeling courses.
Interested in a career in Data Analyst?

To learn more about Machine Learning Using Python and Spark – click here.

To learn more about Data Analyst with Advanced excel course – click here.
To learn more about Data Analyst with SAS Course – click here.
To learn more about Data Analyst with R Course – click here.
To learn more about Big Data Course – click here.