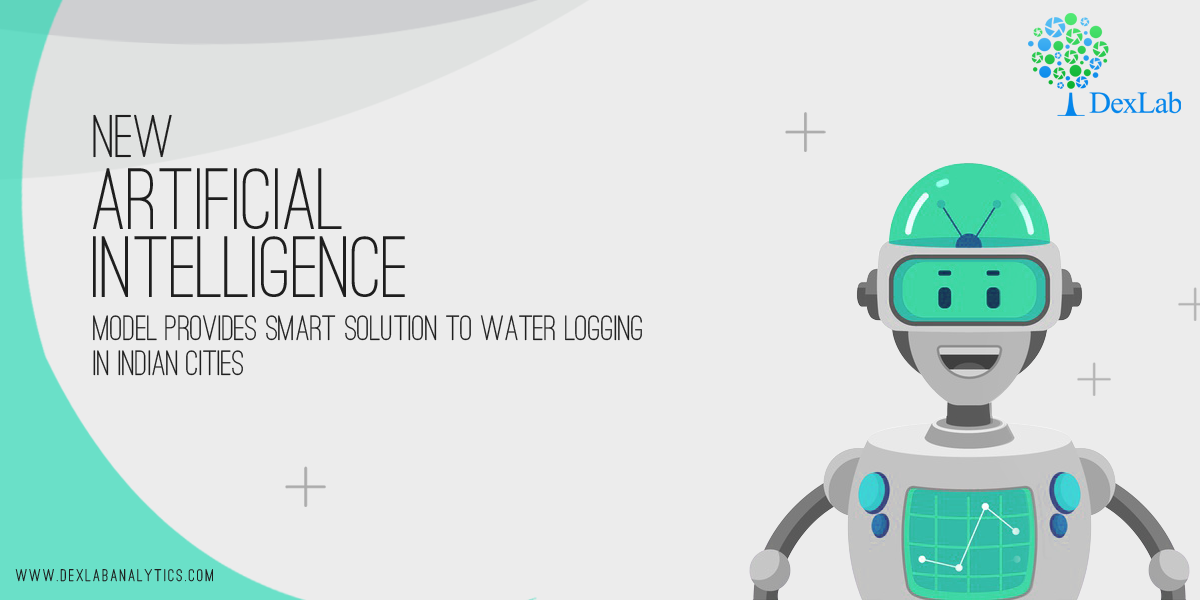 The primary reason why metro cities in India are hit by water logging during the monsoons is poor city planning. To tackle this problem, a team from Netaji Subhas Institute of Technology, headed by researchers Apoorva Gupta and Aman Bansal, have designed an AI model. This one-of–a-kind model predicts the severity of water logging in target locations by combining data on rainfall and traffic for a particular region.
The issue of water logging directly translates to economic losses for the country. If people are stranded in a place, if they can't go about their daily business, it means a significant drop in productivity and business revenue. Mumbia, India's financial capital faces this problem every year. There's urgency to find a solution. On top of economic loses, heavy rainfall equals to heavy traffic, which boils down to fuel and time wastage as vehicles are stuck in jams.

Working of the technology
Firstly, the team collected relevant data and then fed this data into the machine learning platform they created. This data was then run through the platform. The AI-powered model analyzes data related to topography and other natural factors for a particular region. It can point out regions that are prone to water logging and this helps engineers make better decisions and avoid mistakes while planning the infrastructure of a city, like constructing the network of roads.
Neural networks, which are the brains of this system, have been able to identify areas that deserved extra attention while planning.  It can also spot new areas that are naturally prone to water logging. The study and research that went into building this model was conducted in Manilla, Philippines' capital city, since the region has similar topography and environmental characteristics to India.
Aggregating the data
Previously, researchers gave Internet of Things (IoTs) a shot. It relied on setting up electronic devices in various locations to fetch data on traffic, accident prevalence and moisture. However, the technicalities of these projects made them economically impractical.
The latest advancement in the field of technology made it possible for researchers to gather the required information. For example, Uber provides easy access to travel time data. It has come to be a reliable source for real-time data on traffic.
Future scope:
The real-time access to data boosts the practicality of this tech. The fact that algorithms self-evolve and improve as new data gets added to the system broadens the horizons of this AI-powered model. In future, this system can analyze data and spot accident-prone zones and also sent alerts to travelers as they approach those areas.
This revolutionary tech can be also be used for many other purposes. One of them is pointing out the most suitable locations to place emergency services like ambulances and fire-fighting engines. It can be utilized for predicting traffic on roads during special occasions like festivals and celebrations. In short, this new tech will serve as a great tool for engineers working on the architectural planning in developing countries.
Did you know that AI works like the human mind? But with the advantage of identifying patterns within huge data sets.
The smartest human beings are joining the AI workforce. Don't be left behind. Enroll for machine learning course in Gurgaon. A machine learning certification from a reputed institute like DexLab Analytics is sure to give your career a huge boost!
Reference: sanvada.com/2018/07/06/new-artificial-intelligence-model-may-help-prevent-water-logging-cities
Interested in a career in Data Analyst?

To learn more about Data Analyst with Advanced excel course – Enrol Now.
To learn more about Data Analyst with R Course – Enrol Now.
To learn more about Big Data Course – Enrol Now.

To learn more about Machine Learning Using Python and Spark – Enrol Now.
To learn more about Data Analyst with SAS Course – Enrol Now.
To learn more about Data Analyst with Apache Spark Course – Enrol Now.
To learn more about Data Analyst with Market Risk Analytics and Modelling Course – Enrol Now.