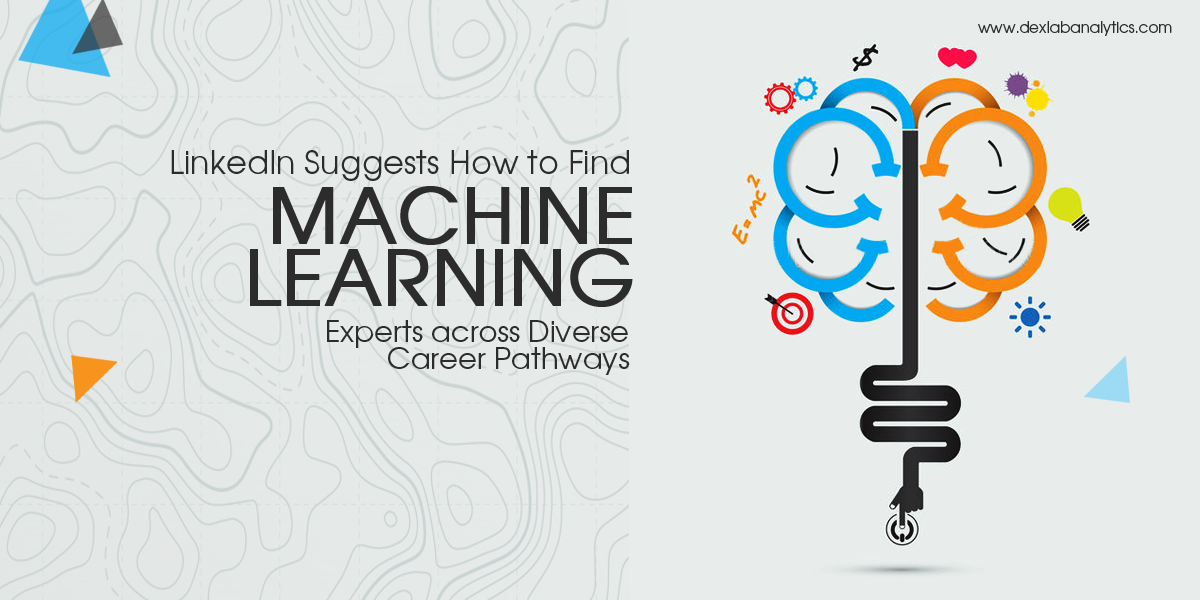 Machine learning skill is fast picking up pace amongst more and more businesses. Each day, a large number of employees are being sucked into the booming field of big data analytics. But, recruiting them can be a tad bit challenging, on the part of employers. In this regard, LinkedIn recently shared some valuable data that defines the standard career path of a machine learning professional, offering insights as to how enterprises can themselves build and nurture such talent.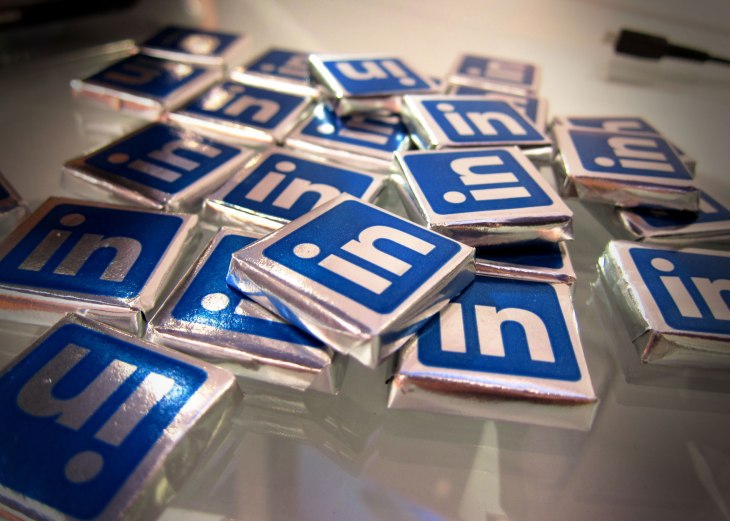 In the process of conducting such an intensive analysis, LinkedIn scrutinized various profiles across the globe having at least one machine learning skill listed in their profiles. The analysis of profiles spanned from April 2017 to March 2018.
The result of the analysis is interesting; it highlighted the skills the professionals share with each other and at what point of their career they need to adapt to these skills. It also sheds light on what kind of skills are developed just before machine learning – and they are data mining, R and Python, respectively.
LinkedIn has a valuable suggestion for the recruiters – it says companies can seek job candidates that have these abovementioned skills, only to develop machine learning skill later.

For state of art Machine Learning course in India, drop by DexLab Analytics.
Some of the other skills worthy of professionals' interest are Java and C++ – these programming languages are gaining importance day by day.
The data given below even illustrates which industry absorbs the majority of machine learning talent. Unsurprisingly, one third of professionals powered by machine learning skill falls under higher education and research category, more than a quarter of ML professionals are from software and internet industry and the rest are scattered amongst other industry types.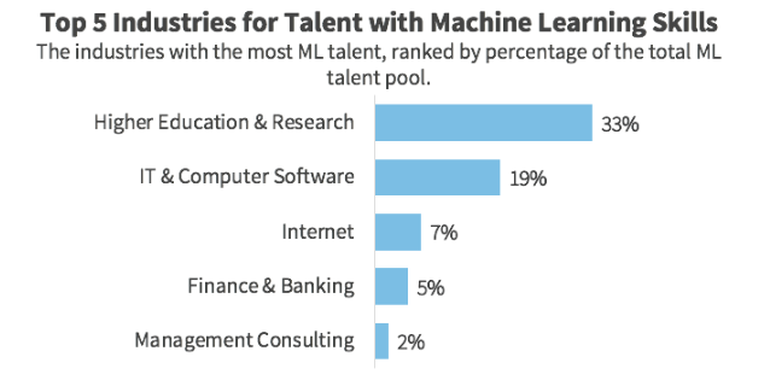 Following the insights, LinkedIn suggests that enterprises should look beyond their respective industries to seek right ML candidates. According to last year's data, 22% of people possessing ML skill changed their jobs and amongst them, 72% changed industries.
Moreover, the data helps recruiter identify the right candidate by checking out the combination of his skills as a whole and the skills a ML professional should possess. For example, ML professionals belonging from the finance and banking sector are more likely to be specialized in business analytics, Tableau and SAS, while ML professionals hailing from software industry should have a vast knowledge on a broad spectrum of programming language skills.
Future of Machine Learning
Machine learning is another flourishing branch of AI. While the early AI programs were mostly rule-based and human-dependent, the latest ones possess the striking ability to teach and formulate their own operational rules.
2017 was smashing for witnessing growth of scope and capabilities of machine learning, while 2018 harbors potential for widespread business adoption, says a research from Deloitte.
As parting thoughts, AI is nothing but tools adopted to tackle high-end business problems. Designing a proper application of machine learning includes asking the right questions to the right people to get hold of right solutions.
Interested in Machine Learning Using Python? DexLab Analytics is the go-to training institute for all data hungry souls.

References:

zdnet.com/article/looking-for-machine-learning-experts-linkedin-data-shows-how-to-find-them

techrepublic.com/article/machine-learning-the-smart-persons-guide

Interested in a career in Data Analyst?

To learn more about Data Analyst with Advanced excel course – Enrol Now.
To learn more about Data Analyst with R Course – Enrol Now.
To learn more about Big Data Course – Enrol Now.

To learn more about Machine Learning Using Python and Spark – Enrol Now.
To learn more about Data Analyst with SAS Course – Enrol Now.
To learn more about Data Analyst with Apache Spark Course – Enrol Now.
To learn more about Data Analyst with Market Risk Analytics and Modelling Course – Enrol Now.