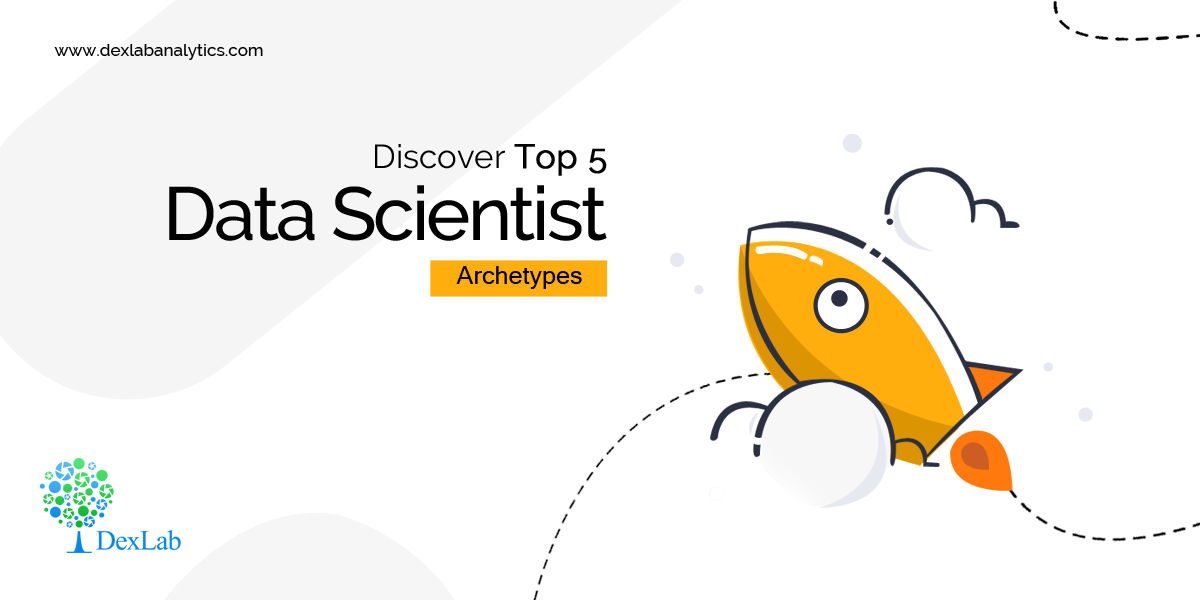 Data science jobs are labelled as the hottest job of the 21st century. For the last few years, this job profile is indeed gaining accolades. And yes, that's a good thing! Although much has been said about how to progress towards a successful career as a data scientist, little do we know about the types of data scientists you may come across in the industry! In this blog, we are going to explore the various kinds of data scientists or simply put – the data scientist archetypes found in every organization.
Generalist
This is the most common type of data scientists you find in every industry. The Generalist contains an exemplary mixture of skill and expertise in data modelling, technical engineering, data analysis and mechanics. These data scientists interact with researchers and experts in the team. They are the ones who climb up to the Tier-1 leadership teams, and we aren't complaining!
Detective
He is the one who is prudent and puts enough emphasis on data analysis. This breed of data scientists knows how to play with the right data, incur insights and derive conclusions. The researchers say, with an absolute focus on analysis, a detective is familiar with numerous engineering and modelling techniques and methods.
Maker
The crop of data scientists who are obsessed with data engineering and architecture are known as the Makers. They know how to transform a petty idea into concrete machinery. The core attribute of a Maker is his knowledge in modelling and data mechanisms, and that's what makes the project reach heights of success in relatively lesser time.
Enrol in one of the best data science courses in Gurgaon from DexLab Analytics.
Oracle
Having mastered the art and science of machine learning, the Oracle data scientist is rich in experience and full of expertise. Tackling the meat of the problem cracks the deal. Also called as data ninjas, these data scientists possess the right know how of how to deal with specific tools and techniques of analysis and solve crucial challenges. Elaborate experience in data modelling and engineering helps!
Unicorn
The one who runs the entire data science team and is the leader of the team is the Unicorn. A Unicorn data scientist is reckoned to be a data ninja or an expert in all aspects of data science domain and stays a toe ahead to nurture all the data science nuances and concepts. The term is basically a fusion version of all the archetypes mentioned above weaved together – the job responsibility of a data unicorn is impossible to suffice, but it's a long road, peppered with various archetypes as a waypoint.
Organizations across the globe, including media, telecom, banking and financial institutions, market research companies, etc. are generating data of various types. These large volumes of data call for impeccable data analysis. For that, we have these data science experts – they are well-equipped with desirable data science skills and are in high demand throughout industry verticals.
Thinking of becoming a data ninja? Try data science courses in Delhi NCR: they are encompassing, on-point and industry-relevant.
The blog has been sourced from  ― www.analyticsindiamag.com/see-the-6-data-scientist-archetypes-you-will-find-in-every-organisation
Interested in a career in Data Analyst?

To learn more about Data Analyst with Advanced excel course – Enrol Now.
To learn more about Data Analyst with R Course – Enrol Now.
To learn more about Big Data Course – Enrol Now.

To learn more about Machine Learning Using Python and Spark – Enrol Now.
To learn more about Data Analyst with SAS Course – Enrol Now.
To learn more about Data Analyst with Apache Spark Course – Enrol Now.
To learn more about Data Analyst with Market Risk Analytics and Modelling Course – Enrol Now.
January 4, 2019 1:18 pm
Advanced Analytics and Data Science, analytics course in delhi, analytics courses, analytics courses in delhi ncr, analytics training institute, data science, Data Science Certification, Data Science Classes, Data Science Courses, Data Science training, Data Science training institute