Cybersecurity attacks are the new potent threat to businesses. Diligent professionals and big mouth board members have started reviewing their company's cybersecurity frameworks, while establishing better security controls and discerning deeper insights about the business impact of cybersecurity attacks: what kind of risks are they exposed to? Are they expending too much and need to curtail down? What amount of risk can be reduced using the proposed info security budget? Cyber-insurance, will it fetch better results?
What objectives to secure with Cyber value-at-risk models?
This is the epic question that has triggered the development of Value-at-risk models, especially in the domain of information security. Also known as Cyber VaR, these models are a game-changer. They offer a sound base for quantification of information risk coupled with infusing discipline into the whole process.
The objective of VaR is:
To help risk professionals formulate the notion of cyber risk in plain financial language without using any technical jargons.

To enable business professionals achieve a standard balance between safeguarding an organization and running the business by making cost-effective decisions.
Enterprises powered by VaR models for cybersecurity make complicated decision-making as easy as pie. They trigger risk-related discussions, where risks become more consistent, and business-goal driven.
What exactly is cyber VaR?
In the world of finance, value-at-risk modeling is the statistical methodology to appraise the level of financial risk that a firm is exposed to over a specific period of time.
The VaR is ascertained using these three variables:
The amount of conjectured loss

The probability of that amount of loss

The time frame
Probabilities are effective to evaluate likely losses from the cyber attacks during a specific time period. Top notch global organizations, like World Economic Forum and several regulatory bodies, like The Open Group are revolutionizing the concept of cyber VaR models.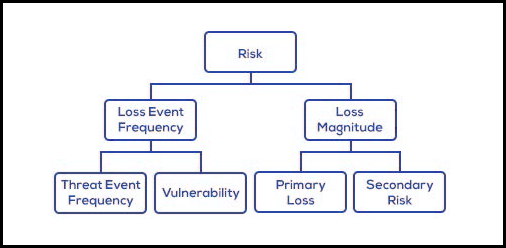 What is its benefit?
VaR was initially developed in 1990's to boost the investment banking sector, wherein managers were to identify the risks that popped up daily in multiple market reports. From the name itself, you can understand, it is more likely a measurement tool to analyze the financial impact of risky events within a particular time frame.
The most beneficial effect of VaR is that it not only quantifies risk but also pens it down in economic terms that are easily understood by all. It also assists in mitigating long-term challenges by aggregating cyberrisk with various other operational risks within an enterprise risk management system.
How to determine the value of cyber VaR?
 CISOs, Chief information security officers decipher what exactly VaR offers in terms of cyberrisk management. This hi-tech concept is too good to help with crucial decision-making, like addressing cyberrisk appetite and defining the optimal allocation of cyber risk management resources.
Market risk analytics is a new concept in the make. Many organizations have realized its crucial importance, while many are yet to decipher. For the best enterprise risk management certification, drop by DexLab Analytics. They are a leading economic capital model training institute offering state-of-the-art courses to the candidates.
Interested in a career in Data Analyst?

To learn more about Data Analyst with Advanced excel course – Enrol Now.
To learn more about Data Analyst with R Course – Enrol Now.
To learn more about Big Data Course – Enrol Now.

To learn more about Machine Learning Using Python and Spark – Enrol Now.
To learn more about Data Analyst with SAS Course – Enrol Now.
To learn more about Data Analyst with Apache Spark Course – Enrol Now.
To learn more about Data Analyst with Market Risk Analytics and Modelling Course – Enrol Now.