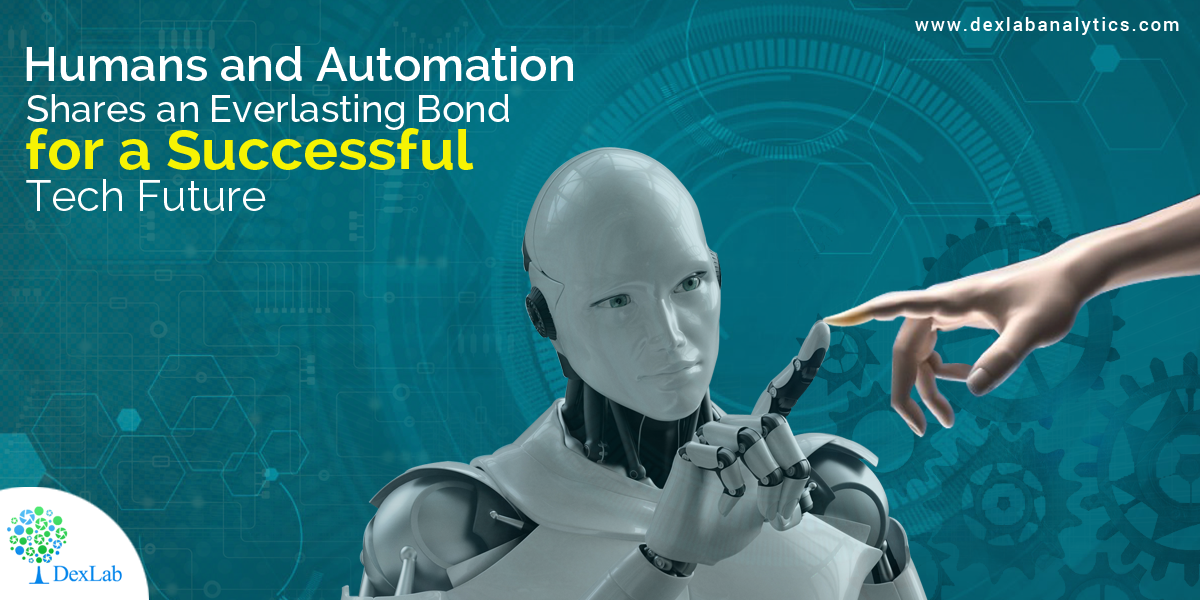 "God created the world in seven days, because he didn't have to port anything from legacy systems" – the CEO of a blue chip IT company once quoted. A similar idea was even echoed by MIT's former director of computer science and AI, Mr. Rodney Brooks who penned down an article "Seven Deadly sins of AI Predictions," which largely focused on the rate of deployment and the influence of technology over it.
But for any technological revamp, humans are the key ingredient for successful implementation of AI – because they are the ones who have invented such striking tools of automation with their own wit and determination. AI has enhanced productivity, coupled with raising standards of living. Companies all across the globe are recognizing the benefits of AI, and contemplating investments in this budding field of science to trigger greater competitiveness.
Looking for an accelerated Machine Learning course in India? DexLab Analytics is your go-to destination.

According to research, there exists a potent relationship between degree of automation and profit generation –the companies that have automated their business processes get to enjoy the perks of higher revenue growth six times more than those who didn't. Also, they are twice more likely to supersede their pre-determined financial goals.
Now coming to our chief area of concern, how humans deliver a significant impact in coordinating automation with AI projects – their process of imagination, understanding, leadership quality, emotional intelligence and versatile management skills outweighs the very fundamentals of technology, hence it is said that for successful digital transformation, investment on human workforce is indispensable. To derive the best results, it is important to shell out money on crucial human elements that will lead to fuller automation and successful AI implementation.
Automation makes people more human. It liberates them from doing humdrum, repetitive work that pulls them back from doing something productive, or creative. Without AI, businesses can't work or obtain competitive advantage in the future, making them defenseless. Nevertheless, you can't expect AI to do a whole bunch of things for you, jobs that require creativity, empathy, critical thinking, leadership, artistic expression are meant for humans, and no automation will be able to fulfill those qualities. Humans are the meat and potatoes for AI, and we can't agree more!
For better successful ventures, it is imperative to make humans and machines work together – it will only make us better in our job profiles. Also, this kind of relationships best augments the deep-rooted potentials of human beings, making humans more humane.
Research also says in the coming days, creative human skills will garner even more demand. Comprehensive training and skill development is highly advisable to remain ahead in the rat-race of advanced technology. Skills like, creativity, emotional intelligence, collaboration, critical thinking, communication and cognitive flexibility will become key skills to grab specific job titles. 
An advice to make: before entering the workforce, it is better seek broad educational experiences in the field of data science or computer science, or your preferred field of study, and then amp up your CV with a professional, program-centric Machine Learning training Delhi. In this way, you will be always updated and stay ahead of the curve.
Interested in a career in Data Analyst?

To learn more about Data Analyst with Advanced excel course – Enrol Now.
To learn more about Data Analyst with R Course – Enrol Now.
To learn more about Big Data Course – Enrol Now.

To learn more about Machine Learning Using Python and Spark – Enrol Now.
To learn more about Data Analyst with SAS Course – Enrol Now.
To learn more about Data Analyst with Apache Spark Course – Enrol Now.
To learn more about Data Analyst with Market Risk Analytics and Modelling Course – Enrol Now.