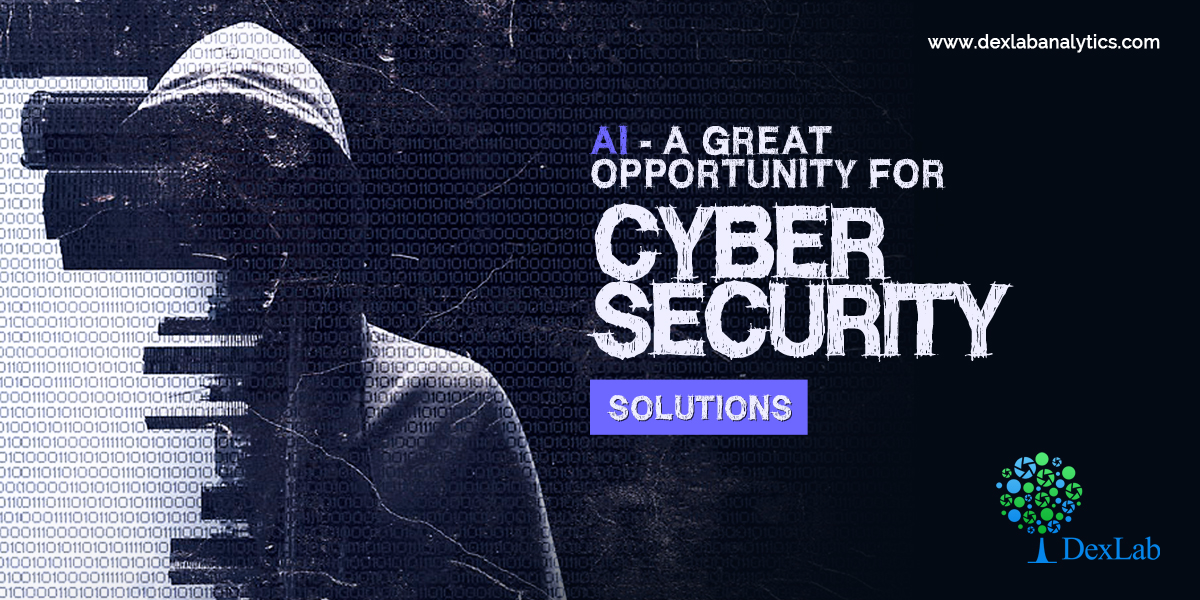 AI and machine learning are the new rage in the computing world. And for reasons justified. With advancement in technology, the threat to technological systems and businesses online has also advanced and become more complex.
Cyber criminals are constantly coming up with newer mechanisms to break into cyber systems for theft or disruption. Thus, the cyber security industry is in a fix over what it can do to enhance security features of existing systems. AI and Machine Learning are the answer to its woes.
Artificial Intelligence and Machine Learning work on large sets of data, analyzing them and finding patterns in them. AI helps interpret data and make sense of it to yield solutions and ML learns up intuitively how to spot patterns in the data. The two go hand in hand and complement each other.
Cybersecurity solutions pivot on the science of finding and spotting patterns and planning the right response to these. They have the ability to tap into data and detect a set of code as malicious, even if no one has noticed it or flagged it before. Thus, it becomes complementary to AI in that it involves the cyber security software to be tutored to detect and alert the user about an anomaly or trigger an alarm if a corruption crosses the threshold without being prompted.  
Artificial Intelligence and Machine Learning are used in Spam Filter Applications, Network Intrusion Detection and Prevention, Fraud detection, Credit scoring, Botnet Detection, Secure User Authentication, Cyber security Ratings and Hacking Incident Forecasting.
They are much faster than human users deploying software to detect of fight cyber attacks and they do not tire unlike their human counterparts while assessing tons of data and malicious aspects of those data. They are thus not prone to desensitization that a human user would be prone to.
Application of AI in cyber security solutions is akin to taking things up a notch higher up. Without AI, cyber security would lose the option of having the software learn by itself by merely observing sets of data and user patterns.
An AI system would develop a digital fingerprint of the user based on his habits and preferences. This would help in the event of someone other than the user trying to break into his or her system. And AI cyber security systems do this work 24X7, unlike a human user who would spend limited time scanning for malicious codes or components.


AI and machine learning, since their inception, have transformed the world of cyber security forever. With time, both aspects of the computing world will refine and mature. It is only a matter of time before a user's cyber security system becomes tailored to her needs.
And it is thus not surprising that more and more professionals are opting for artificial intelligence courses to equip themselves with relevant coursework. The world is moving to reap the benefits of AI intelligence. So, if you are interested in doing the same, opt for an artificial intelligence course in delhi or a Machine Learning course in India by enrolling yourself with DexLab Analytics.
Interested in a career in Data Analyst?

To learn more about Data Analyst with Advanced excel course – Enrol Now.
To learn more about Data Analyst with R Course – Enrol Now.
To learn more about Big Data Course – Enrol Now.

To learn more about Machine Learning Using Python and Spark – Enrol Now.
To learn more about Data Analyst with SAS Course – Enrol Now.
To learn more about Data Analyst with Apache Spark Course – Enrol Now.
To learn more about Data Analyst with Market Risk Analytics and Modelling Course – Enrol Now.