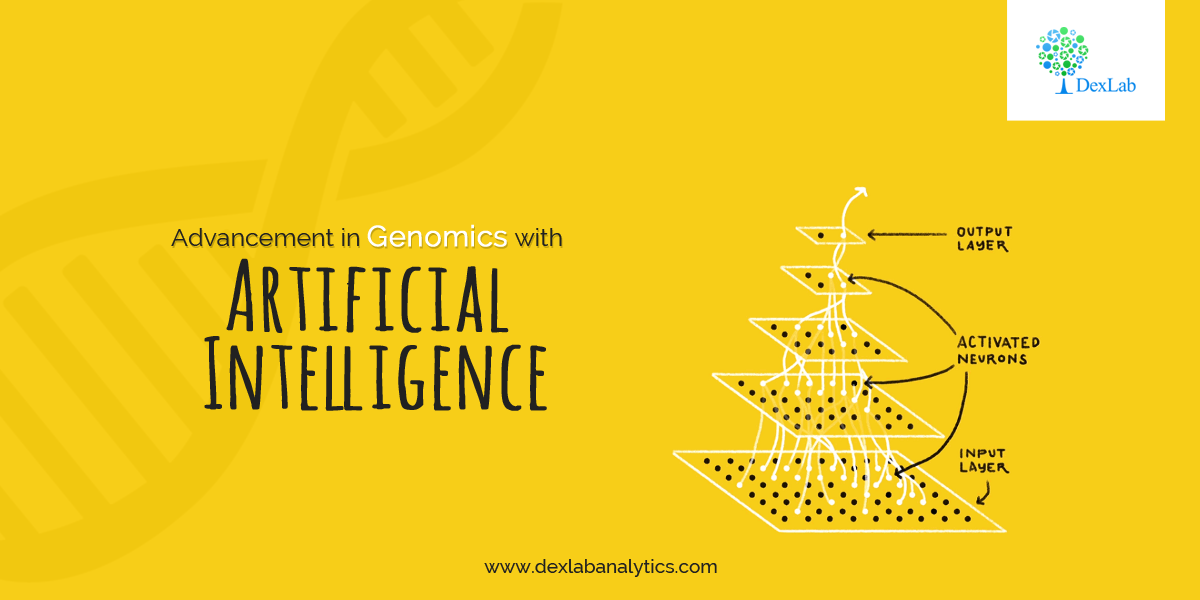 Artificial Intelligence is raging hot, and the healthcare industry is not left behind. Reports suggest AI will help the healthcare industry generate $6.7 billion in revenue. In healthcare, genomics is one of the most notable areas that have evolved significantly after the rise of AI. Involving processes like gene editing and sequencing, genomics is largely performed in agriculture, customized medicine industry and animal husbandry.
For artificial intelligence certification courses, reach us at DexLab Analytics
Researchers have long been conducting DNA analysis. However, their initiatives used to be stalled midway because of several challenges – such as the massive size of the genome, high cost, regulatory factors, prediction norms and technology limitations. On top of that, a vast amount of data on genes and genomes further added up to the problem of ostentatiously large amount of patient data. 
Fortunately, today, researchers are better off using machine learning for genomics – they can now perform gene synthesis, construct precision and personalized medicines and understand the genetic makeup of each orgasm amongst others.
Major Development Highlights
Elevation Project by Microsoft grabbed eyeballs when its researchers collaborated with a set of biologists from UC Berkeley to assist in gene editing using AI. They decided to combine their efforts and increase efficiency and accuracy of CRISPR technology – which is basically a gene-editing tool for resulting in genetic improvements.
Together, they also launched Elevation, which uses Machine Learning technology to forecast effectively the off-target effects that take place during the process, thus increasing the efficiency of the entire process.
Nvidia and Scripps Research Translational Institute (SRTI) improvised their operations for developing deep learning tools and methods. They aim to process and analyze genomic and digital medical sensor data that would increase the use of AI and prevent the spread of diseases, promote health and streamline a host of biomedical research measures.

Google released DeepVariant – it is a cutting-edge deep learning model designed to analyze genetic succession. Last year, they devised a new version DeepVariant v0.6, which features brand new accuracy developments that helps get a more accurate picture of an entire genome.

Deep Genomics, a budding startup in Canada is found leveraging artificial intelligence to decipher genome and ascertain the most suitable drug therapies based on DNA found on the cell. The company specializes in the field of personalized medicines.
Genomics in India
Following the footsteps of its global partners, India too is slowly maneuvering into the space of AI-powered genomics – several startups, like Artivatic Data Labs are building power in this new field with radical innovations. Another Chennai-based startup, Orbuculum is leveraging AI to predict debilitating diseases and optimize disease diagnosis.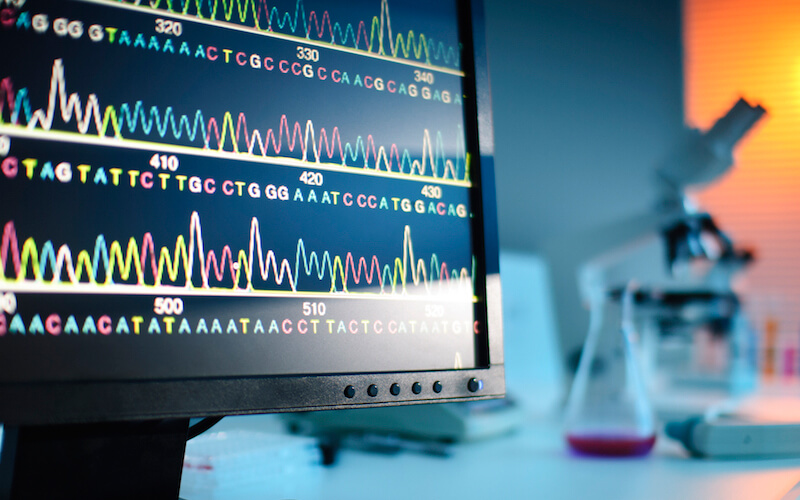 End Note
Major breakthroughs are happening in the new world of genomics. But, of course, understanding human genome and developing genomic medicines is beyond the human capabilities. Often, it needs analysis of millions and millions of data and performs several repetitive tasks for which AI seem to be the most feasible solution. Undeniably, advancements in AI and ML technology have resulted in a comprehensive understanding of genomics – they are the best way to interpret and proceed on genomic data.
FYI: DexLab Analytics is a top-notch artificial intelligence training institute in Gurgaon. It offers excellent in-demand skill training for students, professionals and anyone who is interested in data.
The blog has been sourced from ― www.analyticsindiamag.com/when-artificial-intelligence-meets-genomics
Interested in a career in Data Analyst?

To learn more about Data Analyst with Advanced excel course – Enrol Now.
To learn more about Data Analyst with R Course – Enrol Now.
To learn more about Big Data Course – Enrol Now.

To learn more about Machine Learning Using Python and Spark – Enrol Now.
To learn more about Data Analyst with SAS Course – Enrol Now.
To learn more about Data Analyst with Apache Spark Course – Enrol Now.
To learn more about Data Analyst with Market Risk Analytics and Modelling Course – Enrol Now.