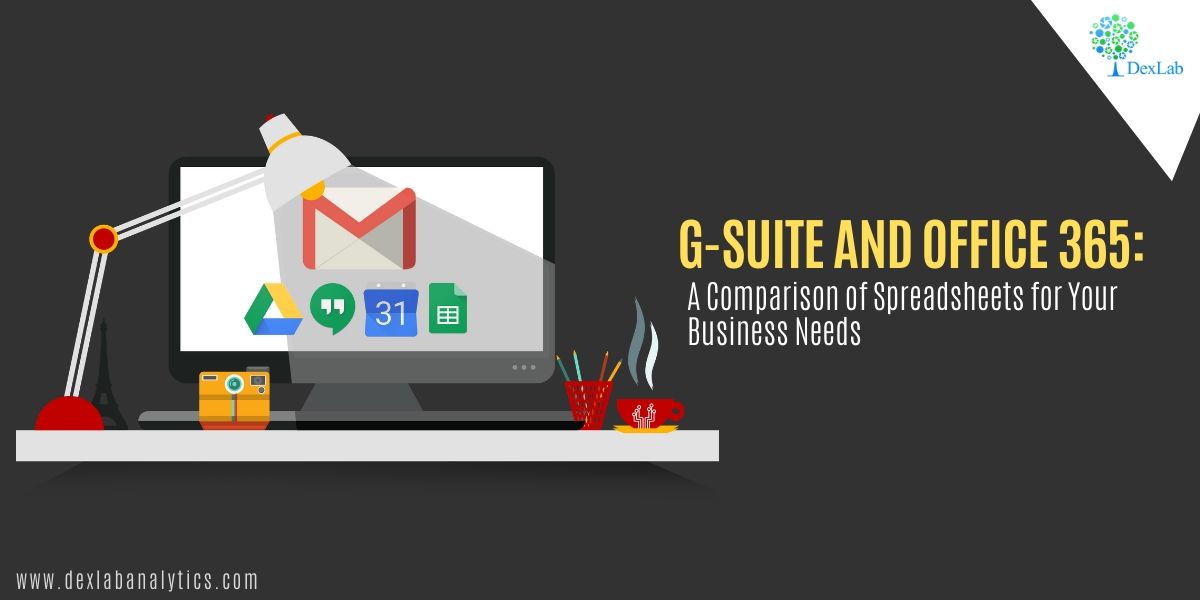 When Google introduced its G-Suite in 2006, Microsoft Office was a world leader with virtually no competition. Over time, however, Google Suite (initially known as Google Docs and Spreadsheets) has managed to draw a loyal user base despite its subscription fee. Faced with this new challenge, Microsoft went ahead and introduced in the market what it calls Office 365, a subscription based version of its Office, which is regularly updated with new features.
Common features
G-Suite and Office 365 have many features and aspects in common. For instance, both work offline and both offer apps for the Android and iOS versions. The suites offer the same core and basic utilities. They have word processing, spreadsheet, presentation, email, calendar, contacts, video conferencing, and programs like messaging, note-taking software among others. The two suites also have cloud storage though these are different from each other by virtue of the tools used to manage them.
When thinking about which suite to use for your business needs, compare the prices of the two. But before that, it is important that you know that you can use several online apps from the two suites – like Google Docs, Sheets and Slides as well as Microsoft Word Online, Excel Online and Powerpoint Online. In India, Microsoft is still a little more popular and it is not surprising that institutes aiming at excellence in computing like DexLab Analytics prefer to have a separate course on excel certification in gurgaon.
Cost and Word Processors
The G-Suite comes in three ranges – Basic, Business and Enterprise with the prices starting from $6 to $25 per month. Office 365 is a little expensive, its cost ranging from $5 to $35 per month. When it comes to their word processing software, Google Docs is better for collaboration while Word has numerous editing features and templates to offer.
Spreadsheets and Presentations
When it comes to Google Sheets against Microsoft Excel, again, collaboration becomes the bellwether. If users are prone to working on spreadsheets by themselves without collaborating with others, then Microsoft Excel is the application for you. But if you are going to collaborate with fellow workers, then Google Sheets is the option for you. Similarly, collaboration is easier on Google Sheets than it is on Powerpoint but for every other reason, be they charts or slide layouts, Powerpoint is the winner.
Email
If you prefer simplicity over clutter, then Gmail is your go-to mail service. Gmail has succeeded in cutting the clutter and offers this really fast and streamlined mail service. However, Microsoft Outlook is also trying to be as straightforward as possible. It can be anything, composing a mail to managing it and responding to it, Gmail has a system which is intuitive and understands user response. When it comes to the Microsoft Outlook, power features like the Focused Inbox are a great draw. Focused Inbox helps prioritize important mails and enables you to read them and respond to them first.


And, "because the contacts and calendar functions are part of Outlook itself, they're well integrated with email. Gmail relies on the separate Google Contacts and Calendar apps, which can be a bit more cumbersome to navigate", says a handy report on the comparison of the two suites.
Interested in a career in Data Analyst?

To learn more about Data Analyst with Advanced excel course – Enrol Now.
To learn more about Data Analyst with R Course – Enrol Now.
To learn more about Big Data Course – Enrol Now.

To learn more about Machine Learning Using Python and Spark – Enrol Now.
To learn more about Data Analyst with SAS Course – Enrol Now.
To learn more about Data Analyst with Apache Spark Course – Enrol Now.
To learn more about Data Analyst with Market Risk Analytics and Modelling Course – Enrol Now.