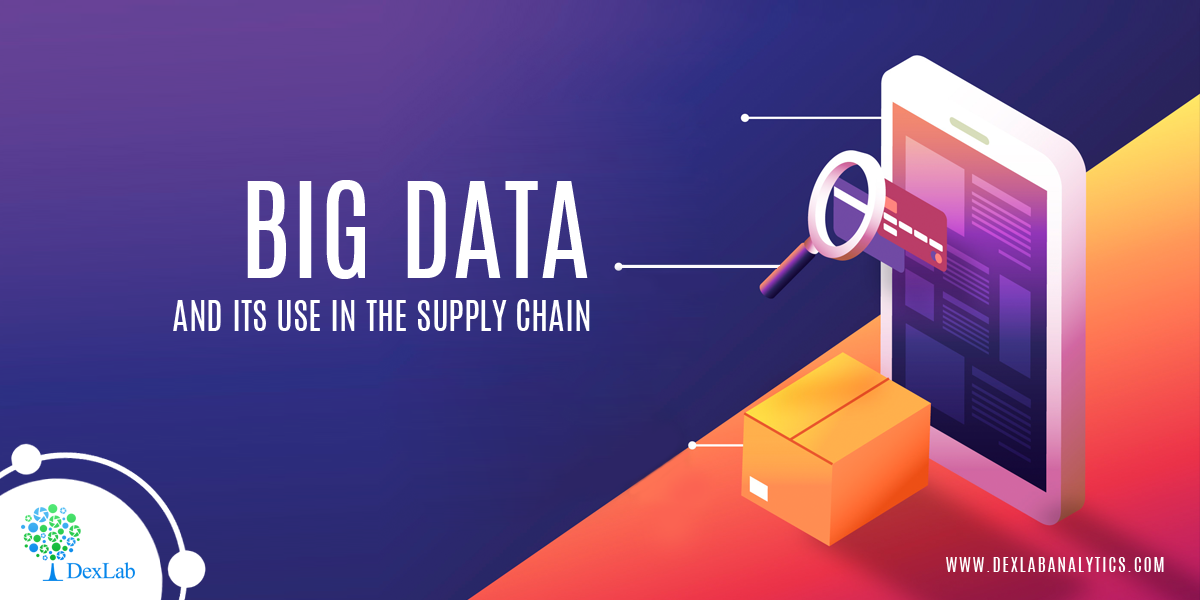 Data is indispensable, especially for modern business houses. Every day, more and more businesses are embracing digital technology and producing massive piles of data within their supply chain networks. But of course, data without the proper tools is useless; the emergence of big data revolution has made it essential for business honchos to invest in robust technologies that facilitate big data analytics, and for good reasons.
Quality Vs Quantity
The overwhelming volumes of data exceed the ability to analyze that data in a majority of organizations. This is why many supply chains find it difficult to gather and make sense of the voluptuous amount of information available across multiple sources, processes and siloed systems. As a result, they struggle with reduced visibility into the processes and enhanced exposure to cost disruptions and risk.
To tackle such a situation, supply chains need to adopt comprehensive advanced analytics, employing cognitive technologies, which ensure improved visibility throughout their enterprises. An initiative like this will win these enterprises a competitive edge over those who don't.

Predictive Analytics
 A striking combination of AI, location intelligence and machine learning is wreaking havoc in the data analytics industry. It is helping organizations collect, store and analyze huge volumes of data and run cutting edge analytics programs. One of the finest examples is found in drone imagery across seagrass sites.
Thanks to predictive analytics and spatial analysis, professionals can now realize their expected revenue goals and costs from a retail location that is yet to come up. Subject to their business objectives, consultants can even observe and compare numerous potential retail sites, decrypting their expected sales and ascertain the best possible location. Also, location intelligence helps evaluate data, regarding demographics, proximity to other identical stores, traffic patterns and more, and determine the best location of the new proposed site.
The Future of Supply Chain
Talking from a logistic point of view, AI tools are phenomenal – IoT sensors are being ingested with raw data with their aid and then these sensors are combined with location intelligence to formulate new types of services that actually help meet increasing customer demands and expectations. To prove this, we have a whip-smart AI program, which can easily pinpoint the impassable roads by using hundreds and thousands of GPS points traceable from an organization's pool of delivery vans. As soon as this data is updated, route planners along with the drivers can definitely avoid the immoderate missteps leading to better efficiency and performance of the company.
Moreover, many logistics companies are today better equipped to develop interesting 3D Models highlighting their assets and operations to run better simulations and carry a 360-degree analysis. These kinds of models are of high importance in the domain of supply chains. After all, it is here that you have to deal with the intricate interplay of processes and assets.
Conclusion
 Since the advent of digital transformation, organizations face the growing urge to derive even more from their big data. As a result, they end up investing more on advanced analytics, local intelligence and AI across several supply chain verticals. They make such strategic investments to deliver efficient service across the supply chains, triggering higher productivity and better customer experience.
With a big data training center in Delhi NCR, DexLab Analytics is a premier institution specializing in in-demand skill training courses. Their industry-relevant big data courses are perfect for data enthusiasts.

The blog has been sourced from ― www.forbes.com/sites/yasamankazemi/2019/01/29/ai-big-data-advanced-analytics-in-the-supply-chain/#73294afd244f

Interested in a career in Data Analyst?

To learn more about Data Analyst with Advanced excel course – Enrol Now.
To learn more about Data Analyst with R Course – Enrol Now.
To learn more about Big Data Course – Enrol Now.

To learn more about Machine Learning Using Python and Spark – Enrol Now.
To learn more about Data Analyst with SAS Course – Enrol Now.
To learn more about Data Analyst with Apache Spark Course – Enrol Now.
To learn more about Data Analyst with Market Risk Analytics and Modelling Course – Enrol Now.
February 18, 2019 5:38 pm
Analytics, analytics course in delhi, analytics courses, analytics courses in delhi ncr, analytics training institute, Big Data, Big Data Analytics, Big data certification, Big data courses, big data hadoop, Big Data Hadoop courses, Big Data Hadoop institute in Delhi, Big Data Programming Language