Microsoft Excel is one of the most significant computer software program making rounds in today's workplace environment. More and more employees are being asked to hone their Excel skills in order to survive in the highly competitive market.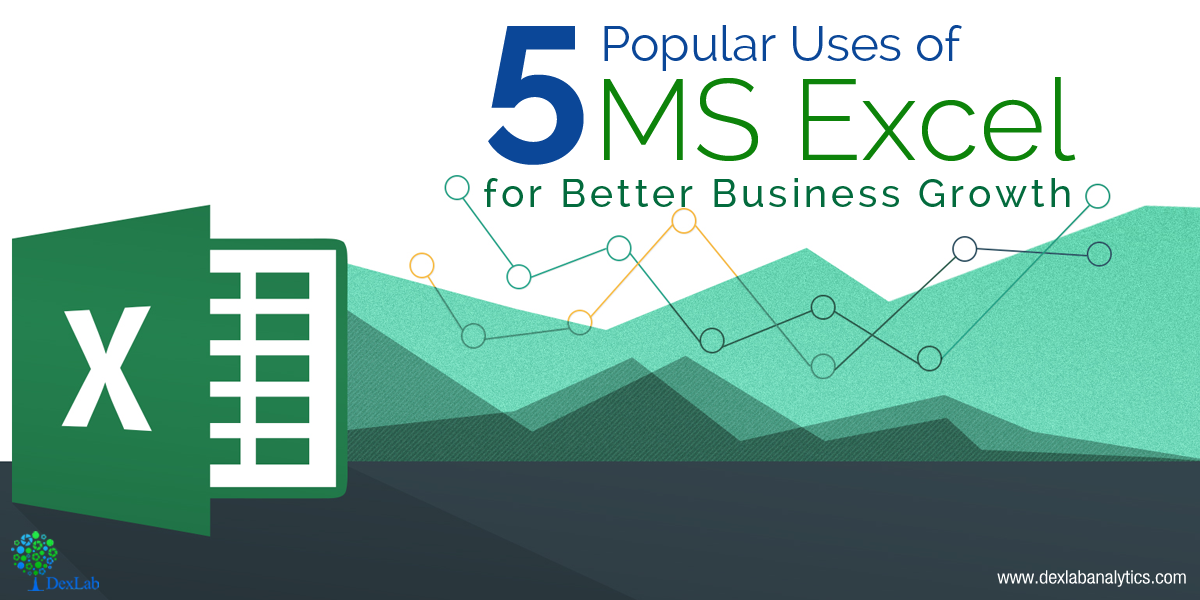 From the employer's viewpoint, especially those who are associated with IT, the use of Excel is gaining prominence and for all the right reasons. Not only it is being used by business professionals to carry out daily functional tasks but also a large chunk of experts rely on it for decision support.
Take a look here to know how businesses utilize MS Excel to increase their performance and profitability:
Create fabulous charts – Unlock the potentials of your data with MS Excel. Say thanks to formulas along a grid of cells. Data needs to be put into individual cells inside rows and columns, so that it can get sorted and filtered out to make room for an attractive visual presentation. Graphs, Pie charts, and clustered columns make data visualization more appealing!
For Storage and superb data entry – Fundamentally, MS Excel is an excellent tool to store data. FYI, a typical worksheet can contain up to 1,048,576 rows and 16,384 columns. Also, features like Data Form allows users to produce customized data entry forms, designed as per the user's needs and requirements.
Authentication of business data – Today, major business houses adopt multiple systems, including CRM, inventory, each coupled with its own logs and database. And the best part is that they can be exported into Excel for easier access. The program is also good for cleaning up data, by eradicating duplicate or insufficient entries – because eliminating bad data right from the start is absolutely necessary for better future reporting and analysis.
Data Analysis – What if, you are dumped with a huge pile of data and asked to infer crucial insights from it? Fret not, MS Excel is here to watch your back by helping you manage and draw precise communicable results. Use Pivot Tables – they allow users to strengthen and focus on selected fragments of data from a big chunk of data set, while developing comprehensive snapshots for a highly interactive summary report.
Future prediction matters – Though reporting and reviewing is crucial, business forecasting and studying of trends for numerous scenarios is of paramount importance. MS Excel in association with another third-party software helps during financial analysis based on past data. You can also use Excel to use a chart's data set to devise a unique formula, which possesses the ability to determine future values.
Conclusion
MS Excel is proving its worth in this data-friendly world of business – the knowledge in MS Excel is becoming more and more essential for small-scale to top notch business establishments to perform their daily business operations. In situations like this, the Advanced Excel course in Pune by DexLab Analytics is indispensable. Being a premier Excel institute in Pune, DexLab strives to offer the best of its kind!
Interested in a career in Data Analyst?

To learn more about Machine Learning Using Python and Spark – click here.
To learn more about Data Analyst with Advanced excel course – click here.
To learn more about Data Analyst with SAS Course – click here.
To learn more about Data Analyst with R Course – click here.
To learn more about Big Data Course – click here.